Caution: boomerang kids could be bad for parents' financial health, survey says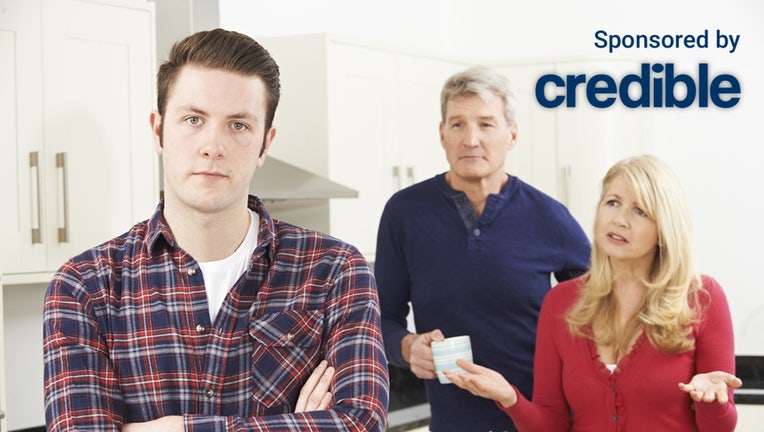 article
High home prices and rents are pushing more young adult kids, who had previously struck out on their own, to move back in with mom and dad, a recent survey said. The rising trend could be risky for a parent's finances. 
Forty-one percent of parents said they have a so-called boomerang child currently living with them, according to the survey by asset manager Thrivent.
Most adult children (35%) who moved home with their parents did so because of rising rent or home prices, 20% said they moved back for additional financial support following graduation from college or high school, and 13% did it because of a job loss.
The survey added that many parents who welcomed their adult kids back to the family home did it at the risk of jeopardizing their long-term savings goals. 
Thirty-five percent of parents with boomerang kids compromised their savings or long-term goals, like retirement or housing, to assist their children financially. Moreover, 26% of parents said they could not pay off debt or save for short-term goals, like vacations, due to supporting their young adult children.
"As young Americans graduate from college, they are often faced with multiple new pressures—from starting their careers to paying down student debt to managing their own money," Thrivent said. "To deal with those competing priorities, many of them may decide to move back home and accept financial support from their parents."
If you are struggling to pay off debt, you could consider using a personal loan to consolidate your payments at a lower interest rate, saving you money each month. You can visit Credible to find your personalized interest rate without affecting your credit score.
Demand for used cars likely to grow as consumers seek affordability: Edmunds
Young Americans relying on luck to afford homes
Home prices and the rate of borrowing to finance a purchase have fallen so far out of reach for young Americans that many believe they would have to win the lottery to afford a home, according to a recent survey by Zillow.  
Beyond luck, the survey said 95% of Gen Zers and 94% of millennials said they would have to make life changes to afford a home. About 40% of millennials said they would need a side hustle or two, and 28% of Gen Zers say they'd have to make a career change to reach the goal of homeownership.
Mortgage rates, which have lingered in the 6% to 7% range for most of the first quarter of 2023, are only part of the problem. Buyers today must also contend with a limited supply of housing that makes bidding on available homes all the more competitive, according to Realtor.com.
"The housing market is somewhat gridlocked as still-high housing costs and low inventory levels mean buyers face budget challenges as well as competition for the limited fresh listings on the market, leading to upward pressure on prices," Hannah Jones, an economic research analyst at Realtor.com said. 
Homebuyers may find a better mortgage rate by shopping several lenders. If you are ready to shop for a mortgage loan, you can visit Credible to help you compare interest rates from multiple mortgage lenders and choose the one with the best rate for you.
Many Americans eye Buy Now, Pay Later to gain more financial flexibility: survey
Here's how to safeguard your finances against boomerang kids
Welcoming your child back to the family home need not come at the risk of your financial well-being, according to Boone Jackson, a Thrivent financial consultant. Jackson recommended having a thoughtful approach to supporting adult children.
"You've already invested heavily in their development, but they may need a little more help to stand on their own for the long-term—and that's fine," Jackson said. 
These are some steps parents can take to safeguard their finances before considering having their children back:
Weigh the financial risk of helping out your child
The aim should be to minimize any potential financial fallout that might put your retirement plan in danger as well as other savings and your day-to-day expenses, according to Thrivent. 
Don't let the move impact your retirement
Knowing your retirement date and sticking to your timeline will help you decide how you can help and for how long, a boomerang boarder, according to Thrivent.  
"It doesn't make sense to let your child's financial circumstances become enough of a burden to postpone your retirement," Jackson said. 
Decide if you'll want repayment down the line
You could consider asking your adult child for repayment once they are back on their feet, according to Thrivent.   
If you're struggling to save for retirement in the current economy, you could consider paying down high-interest debt with a personal loan at a lower interest rate, which can help you lower your monthly payments. You can visit Credible to compare options from multiple lenders at once and choose the one that's the best for you.
Fed's May interest rate hike could harm regional bank lending, mortgages, expert warns
Have a finance-related question, but don't know who to ask? Email The Credible Money Expert at moneyexpert@credible.com and your question might be answered by Credible in our Money Expert column.