1 dead, 2 injured in July 4th shooting in Winter Haven, police say
WINTER HAVEN, Fla. - Police are investigating a shooting on July 4th that left one person dead and two others injured in Winter Haven.
Investigators said the shooting happened Monday just before midnight along Martin Luther King Jr. Blvd between 2nd Street NE and 5th Street NE.
When police arrived, they found one man with a gunshot wound. Officers started life-saving measures on the victim, who was then rushed to a nearby hospital. That's where the man succumbed to his injuries, investigators said.
Two other men were found at the hospital with gunshot wounds, which were determined to be non-life-threatening injuries.
Kenisha Coffer was right there as her "God-brother" Demetrick Brown took his last breaths.  
"It was supposed to be for the kids, every year is for the kids," Coffer said. "I just don't understand how it can go from kids to someone shooting to someone dead."
Brown was a father of two. Coffer said she never expected to be in this position. 
"It ain't the time to be in crowds no more, it is time to focus on you and your family and listen get close to God," said Coffer. 
A large crowd of more than 200 people had gathered for a pop-up Independence Day block party in the area when the shooting occurred, according to police.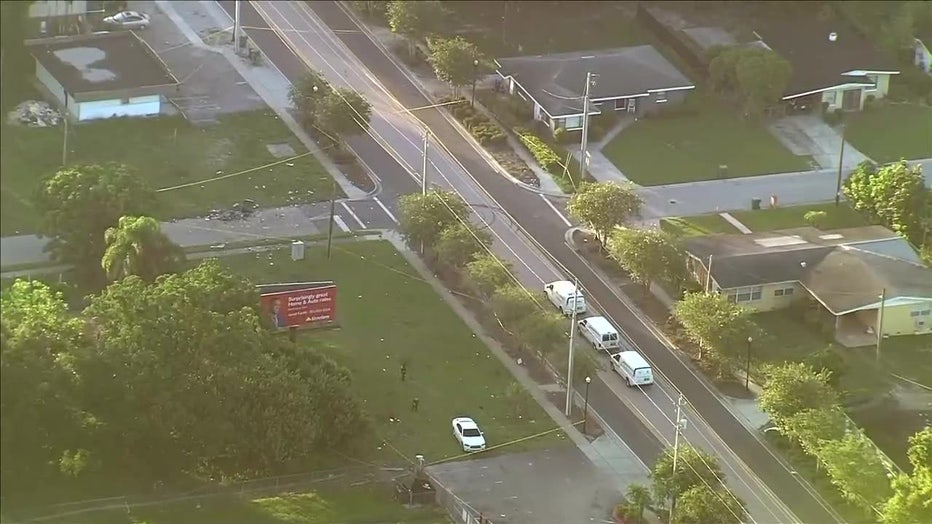 "Somebody in that crowd saw something, they know what took place, for whatever reason they're scared," said Public Safety Director Charlie Bird. "We're asking them to step forward and do the right thing."
Police say there is no evidence that the public is in danger, calling the shooting an isolated incident.
They asked for the public's help to find the person responsible.
"We're going to do everything that we can as an agency to put those responsible behind bars where they belong, for basically taking a celebration of a country and turning it into a sad event for those involved," Bird said.
"With the large crowd in attendance, somebody knows something," said Chief David Brannan. "I implore anyone who knows any information to contact Heartland Crime Stoppers."
A $5,000 reward is being offered for any information that leads to an arrest. Anyone with information on the shooting is asked to call Heartland Crime Stoppers at 800-226-TIPS, and can stay anonymous.