Community feels loads of love as volunteers pay for services at Bay Area laundromat
TAMPA, Fla. - When Audrey Bowers went to the Bay Laundromat in Tampa, she got an unexpected helping hand as volunteers with the Laundry Project paid to wash her clothes. 
"I spend about $20 doing laundry, so it does help out," Bowers said. "I can save that for gas money. It's a good idea. It's a great idea. It helps out a lot." 
The Laundry Project paid for everything from soap and fabric softener to the final rinse and dry for the lucky customers who showed up while they were on site. 
Jason Sowell started the Laundry Project in 2008 after going to California on a mission trip to help homeless families.  
RELATED Cost of laundry weighs heavy on families during pandemic
"Started hearing stories about them choosing between buying groceries or washing their clothes and I wanted to help alleviate that burden a little bit," he explained. "And so it kind of inspired us to start the Laundry Project and start just turning laundromats into community centers for a few hours."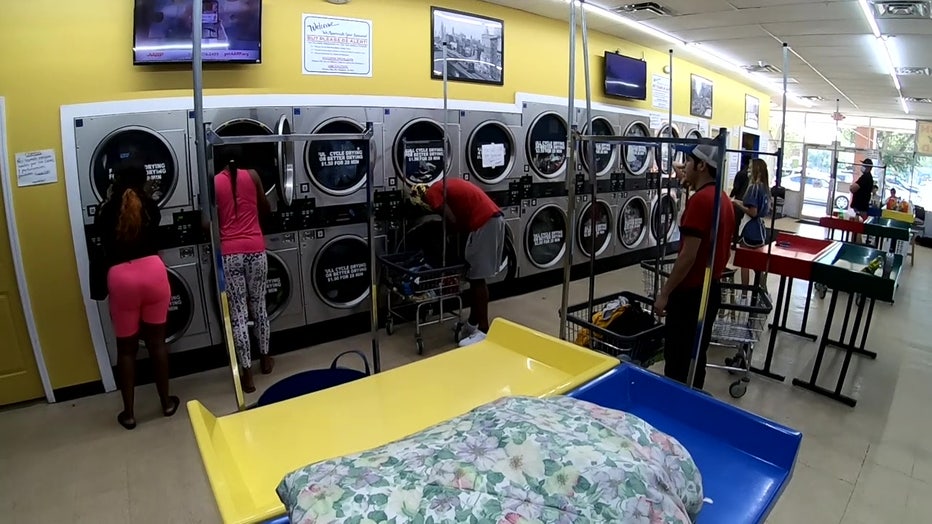 Sowell planned to just do one event and help out his Bay Area community. 
"We are now pretty much coast to coast in 15 different states and 52 different cities doing these with volunteers around the country," Sowell shared.   
PREVIOUS: Soap and Hope: The 'Laundry Project' helps low-income families wash clothes for free
Sowell and his volunteers have helped more than 20,000 families do approximately 200,000 loads of laundry over the past 13 years. 
"It's a little mind-blowing," he said. "Sometimes I think about it, sometimes a little overwhelming, but it's exciting."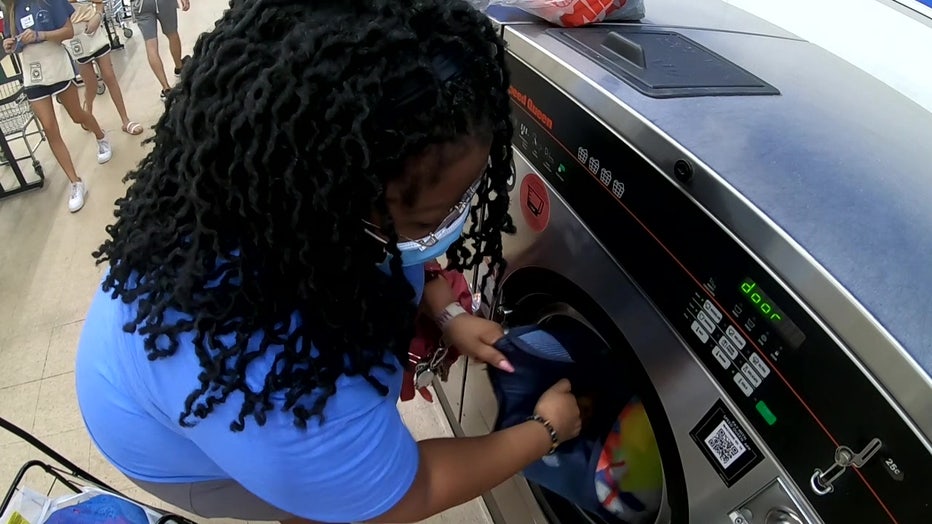 He hopes his effort will impact the lives of children. 
"We tell kids all the time they can be anything they want when they grow up. But if they can't see past, I don't have clean clothes to wear to school. How do we expect him to believe that they can accomplish their dreams if they can't even have clean clothes to put on in the morning," Sowell explained.  
An act of kindness to uplift people and pay it forward. 
It takes about $1,000 to sponsor an event.
LINK: Learn more about the Laundry Project at https://laundrybycurrent.org/.