Coppertail's 'Sea Turtle Sour' beer created to save endangered sea turtles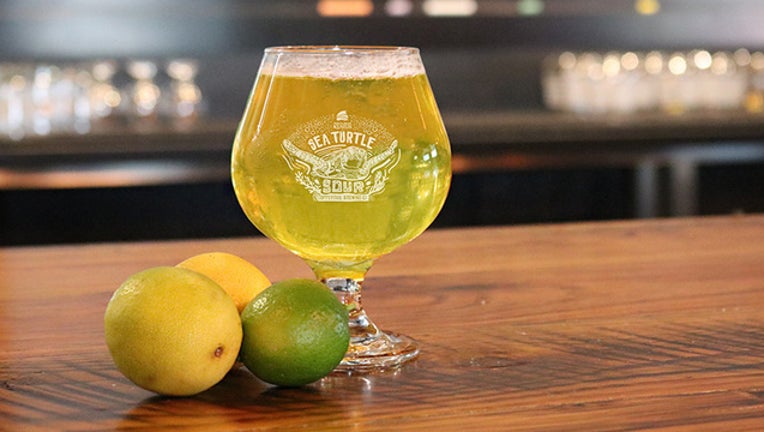 article
TAMPA (FOX 13) - Drinking beer can help save endangered sea turtles.
Coppertail Brewing Co. partnered with The Florida Aquarium to brew the, "Sea Turtle Sour." One dollar from every pint sold will help fund the aquarium's mission to rescue and rehabilitate endangered sea turtles in Florida, and across the country, according to both companies. They said the goal is return healthy sea turtles to their ocean home.
The Sea Turtle Sour is described as a sour wheat beer, brewed with key limes grown at The Florida Aquarium in downtown Tampa. The beer will be released on Friday during a launch party at the brewery. The party starts at 4 p.m. and ends at 7 p.m. Coppertail Brewery Co. is located at 2601 East 2nd Avenue, across from the IKEA store. 
They said the party will include "surprise animal encounters."
The beer is the second in a series of brews targeting environmentally-friendly goals. In May, the aquarium and brewery released the "Coral Haze" beer, which raised money to reproduce a declining coral reef population in the Florida Keys.
The third beer installment is expected to be released later this year with a focus on shark conservation efforts.