Crash backs up traffic on Courtney Campbell Causeway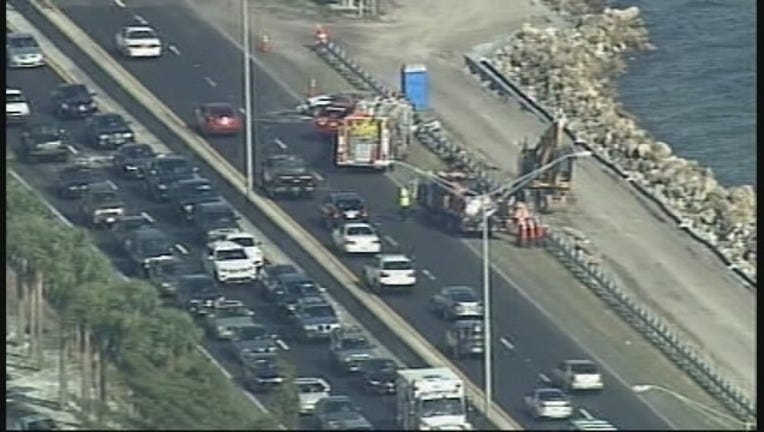 article
A traffic crash has traffic backed up on the Courtney Campbell Causeway.
It happened in the westbound lanes on the Clearwater side.
The view from SkyFOX showed traffic backed up most of the way toward Tampa.
Clearwater police say a driver hit a cyclist in the westbound lanes around 4:30 p.m.
The driver was taken to Tampa General Hospital with serious injuries.
There was no immediate word when the lanes would reopen.