Detectives seek info in triple-fatal weekend crash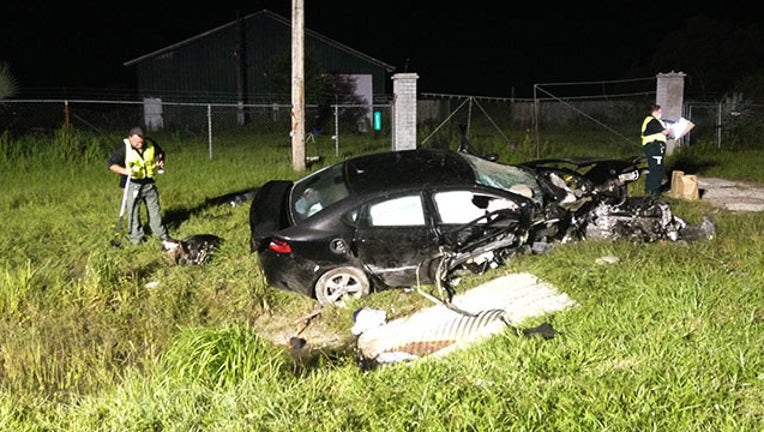 article
The Polk County Sheriff's Office needs the public's help investigating a crash that killed three people Sunday night.
Deputies say it happened on U.S. 27 in Frostproof around 10 p.m. and involved a black, four-door 2015 Dodge sedan.
Crash investigators say the car was heading south when it suddenly lost control.
Three passengers- 38-year-old Doyle Lane, Jr., 28-year-old Ryan Lamar Dawson and 33-year-old Micah Lamar Watson –died of their injuries.
Officials say the driver of the car, 29-year-old Reginald Burnett, Jr., remained in "extremely critical condition" at the hospital early Monday morning.
Deputies are now looking for another car that may have been in the area at the time. They believe it was a '90s model black Honda, and say they are not sure the car was involved, but they'd like to question the driver.
They ask anyone with information on the crash, or the driver of the black Honda to contact the Polk County Sheriff's Office.