Driver hit, killed while trying to help passenger after crash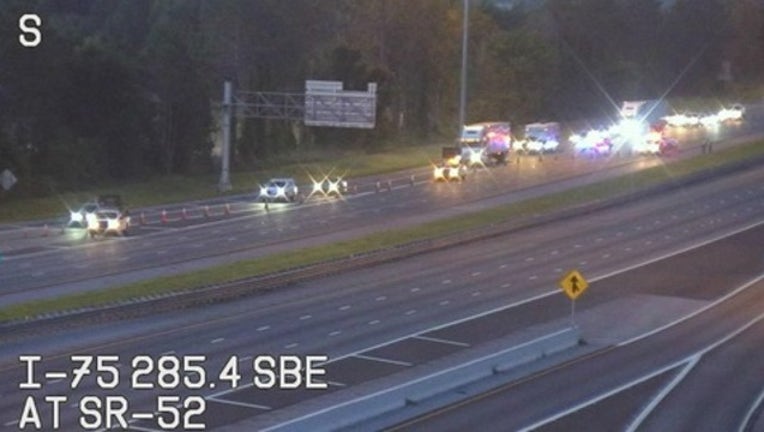 DADE CITY, Fla. (FOX 13) - The Florida Highway Patrol said a driver was fatally struck while he was trying to help his passenger after they had crashed on I-75.
The incident occurred shortly after 2 a.m. Sunday in the northbound lanes of the highway just north of State Road 52 in Dade City.
Investigators said 23-year-old Quinten Perez lost control of his Toyota Tacoma, and the crash caused his passenger, 21-year-old Weston Reynolds, to become trapped in the truck. 
Perez got out of the vehicle in an effort to help free Reynolds from the vehicle. 
Troopers said an oncoming car, whose driver did not see the truck, crashed into the scene and struck Perez.
Perez was pronounced deceased at the scene. Reynolds was taken to a nearby hospital in serious condition.
The highway was shut down for around five hours following the crash, but it has since reopened.