Driver OK after vehicle goes into FedEx store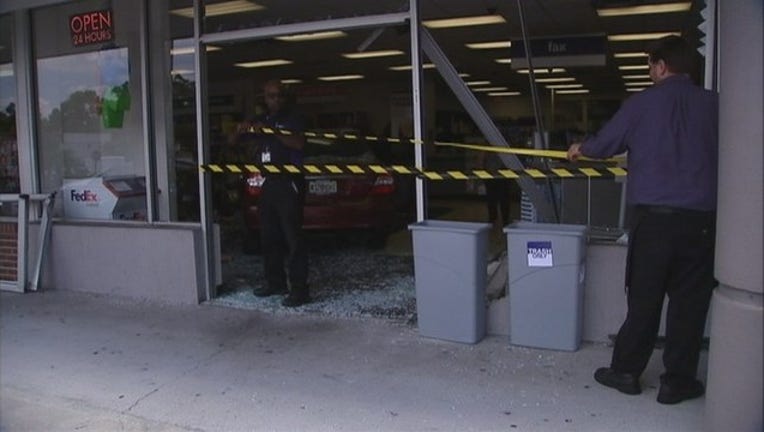 article
A 71-year-old woman ran her Toyota Camry into a FedEx building on Dale Mabry Highway, nearly making it all the way to the counter, Tampa police said Friday.
It happened at the FedEx Kinkos office building at Kennedy and Dale Mabry Highway.
Police say the woman is OK. She merely stepped on the gas instead of the brakes.
However, there is significant damage to the front of the building. The entire vehicle went into the store.
Crews were still at the scene trying to remove the car from the inside of the store.