Evening space station cargo launch scrubbed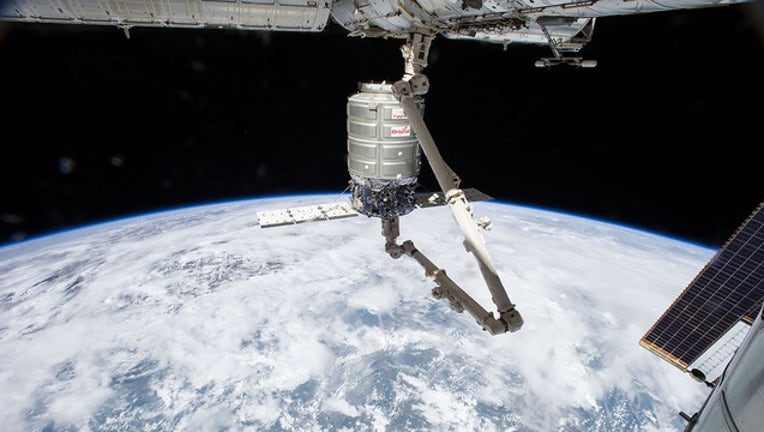 article
CAPE CANAVERAL (FOX 13) - The first U.S. cargo launch to the space station after two high-profile failures will have to wait at least one more day after rainy weather scrubbed Thursday's launch attempt..
Orbital ATK's unmanned Cygnus module, loaded with 7,000 pounds of supplies and experiments, was scheduled to hitch a ride on an Atlas V rocket because the company's own Antares rocket is still not done being reconfigured after a dramatic launch explosion last year.
NASA's other space station supply launcher, SpaceX, has been grounded since its Falcon 9 rocket broke apart several minutes after a launch this summer.  While NASA's international partners have helped keep supplies flowing to astronauts aboard the station, this will be the first U.S.-based attempt since then.
The weather at Cape Canaveral Air Force Station -- initially forecast to be 60-percent 'go' -- got worse and worse as the day went on, forcing a scrub after most of the 30-minute launch window had passed.
Friday's scheduled launch time is 5:33 p.m. but the forecast calls for only a 30-percent chance of good weather.
If the weather allows the launch, astronauts will use the station's robotic arm to grab the cargo capsule on Monday.  Among the items onboard are experiments to study molten steel and to learn more about how things burn in space.  A new 'jetpack,' for astronauts to wear as a backup when spacewalking outside the station, is also making the trip.
Meanwhile, work continues on the ground to get U.S. cargo launches back on track.  The Antares, which used reconditioned engines from the Soviet Union's failed moon program, is being reworked to use new Russian engines.
SpaceX hopes to return the Falcon 9 to flight later this month with a satellite launch, and then resume ISS flights soon after.