Flood waters a concern throughout parts of the Bay Area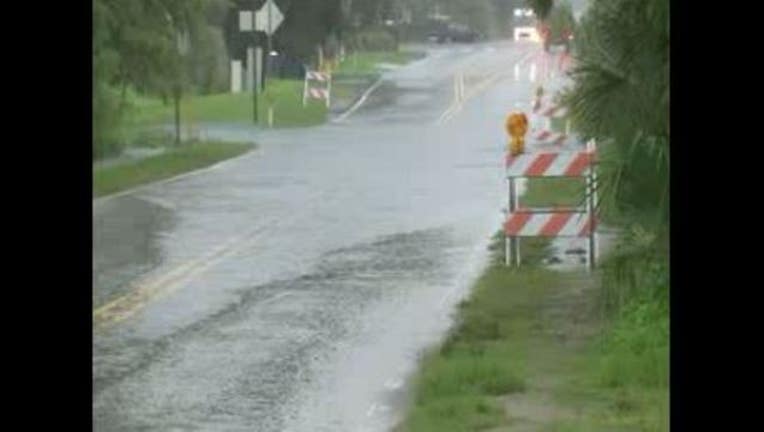 article
Flood waters are definitely a concern in parts of the bay area today.
In many spots so much rain has fallen that cars are having a hard time navigating the roads.
On many highways and major roads the rain is so hard it is hard to see headlights and taillights of the cars traveling along the roads. On some local roads local authorities have put up barriers and barricades to make sure people aren't driving through certain areas. Remember, try to avoid going through large puddles if you do not know how deep they are.
Several areas that experienced flooding Friday night are bracing for round two. There is a flood warning for Pasco, Pinellas and northwest Hillsborough counties until 3:45 PM.
The city of Tampa is offering sandbags for residents. They can be picked up at the Himes Sports Complex, Jackson Heights Playground and the City of Tampa Solid Waste Department. You have to prove you live within city limits and there is a limit of 10 bags a person.
Hillsborough County has also opened sandbag sites. You can pick them up at the West Service Unit on Sheldon Road, South Service Unit on Old Big Bend Road, and the East Service Unit on Sydney Road. You must sign and provide your home address and there is a limit of 25 bags.