Florida Gov. Scott to meet with President-elect Trump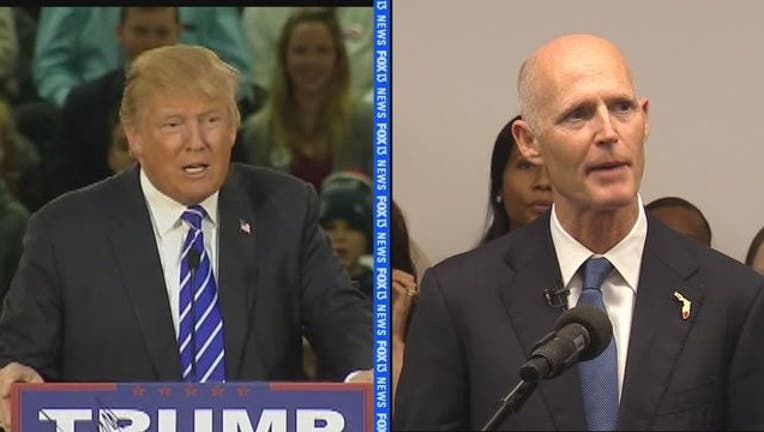 article
TALLAHASSEE (AP) - Florida Gov. Rick Scott is heading to New York City to meet with President-Elect Donald Trump.
The Republican governor said in a tweet that he is going to congratulate Trump on his win and offer to help him "reinvent" federal government. Scott is scheduled to meet with him on Thursday.
Scott was an early backer of Trump and endorsed him shortly after Trump won the Florida primary in March.
While the trip could fuel speculation about Scott joining the Trump administration, the former health care executive has said repeatedly he plans to remain as governor.
And on Tuesday, Scott told reporters that he is considering running against U.S. Sen. Bill Nelson in 2018. Scott has to leave office in early 2019 due to term limits.