Florida sisters traveling to see dying father kicked off plane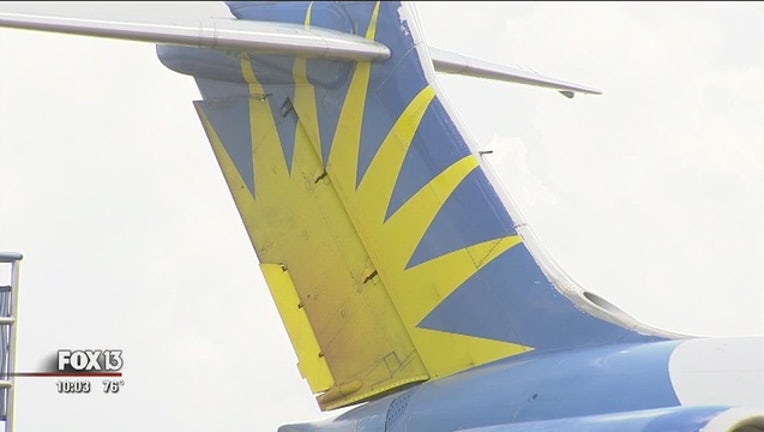 DELAND, Fla. (AP) - Two sisters said they were kicked off an Allegiant Air flight after authorities deemed them a threat, and it cost them the chance to see their dying father.
Debbie Hartman and Trisha Baker of DeLand, Florida, said they were on the plane Monday in Orlando, waiting to take off for Asheville, North Carolina, to see their father, who was in hospice care.
When Baker got a text message saying her father only had hours to live, she wanted to tell her sister, who was sitting further back in the plane. She told Orlando television station WKMG that a flight attendant stepped in when she got up from her seat.
"She said, `You need to sit down,' and I said, `Well can I just sit here? I just want to console my sister. We just got word that my dad's dying," Baker said.
Hartman had a panic attack and Baker accused the flight attendant of not being compassionate, telling her "You're being very rude," Hartman recalled. She said her sister was then told she needed to keep her "personal problems" off the plane.
The flight attendant alerted the captain and airport security escorted them off the plane.
"They told us we were a threat to the flight," Hartman said. "I couldn't believe it."
Their father died a short while later, and Hartman said they want the airline to be held accountable for keeping them from getting to see him.
"This is not humane," Hartman said. "One hundred thousand percent I blame them. They were the gate between keeping me from my father to say goodbye."
Allegiant officials told the station they are investigating.
A statement from the airline said they rely on the crew to "provide and oversee a safe environment for every passenger, on every flight. We expect that authority to be exercised both judiciously and consistently, with empathy and with good judgment. We take this customer feedback seriously and are in the process of conducting an investigation into what occurred."