Four Bay area attorneys disbarred or suspended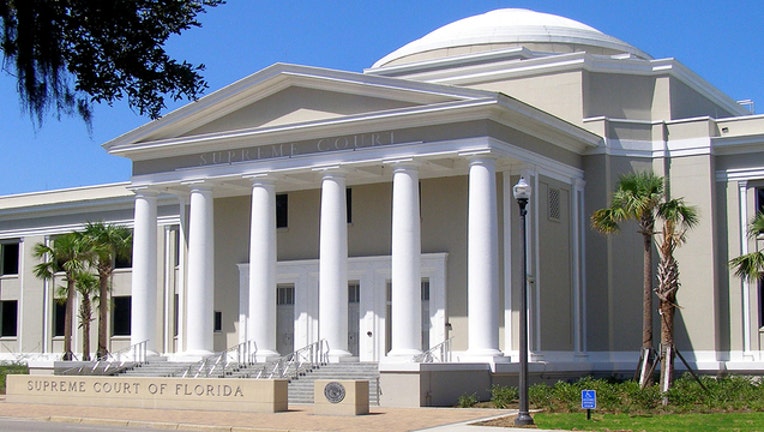 article
TALLAHASSEE (FOX 13) - Four Bay area attorneys have had their licenses to practice law suspended or been disbarred, following a ruling from the Florida Supreme Court this week.
The rulings affected a total of 13 lawyers across the state.  In all, five were disbarred, one had his license revoked, five were suspended, and two attorneys were publicly reprimanded.  One attorney was also placed on probation.
The Bay area attorneys affected by the decision are in Clearwater and Sebring.  The Florida Bar released the following details about their rulings in those cases:
James Franklin Lowy, 14375 Myerlake Circle, Clearwater, disbarred retroactive to October 15, 2015, following a Jan. 5 court order. (Admitted to practice: 1996) A Bar audit found that Lowy did not maintain the required trust account records, including a cash receipts and disbursements journal, monthly bank reconciliations and individual client ledger cards. Lowy received settlement payments on behalf of clients who were victims of an investment fraud scheme but he paid incorrect amounts to clients, overpaid himself, and failed to maintain a sufficient balance in the trust account to cover payments. Lowy also commingled funds. (Case No. SC15-1741)
Zaharias A. Papantoniou, Suite B-General Counsel, 14411 U.S. Highway 19 N., Clearwater, disbarred effective immediately, following a Jan. 5 court order. (Admitted to practice: 2011) Papantoniou was retained to represent a client on two occasions. One was for an expungement of his misdemeanor arrest record. In both instances, Papantoniou failed to enter into a fee agreement and did not confirm in writing whether the fee was nonrefundable. Papantoniou subsequently failed to communicate with the client regarding the status of his case. When the client applied for a job, he learned that the application was rejected because his arrest record had not been expunged. Papantoniou failed to respond to official Bar inquiries regarding the matter. (Case No. SC16-903)
Garry Lee Potts, 13575 58th St. N., Suite 126, Clearwater, disbarred effective immediately, following a December 22, 2016, court order. (Admitted to practice: 1988) Potts represented a client in a personal injury matter. When the case settled, Potts kept an attorney's fee of $8,333 and disbursed $8,523 to the client. Thereafter, the client made multiple attempts to contact Potts regarding his remaining balance of $7,794, but Potts did not respond. Potts also failed to respond to The Florida Bar's inquiries, nor did he respond to a Bar subpoena to produce financial records. (Case No. SC16-838)
Steve D. Kackley, 457 S. Commerce Ave., Sebring, suspended for 30 days, effective 30 days from a Dec. 22 court order. (Admitted to practice: 1975) Further, upon reinstatement, Kackley will be placed on probation for four years. Kackley was found in contempt for failing to comply with the terms of a Dec. 12, 2013, court order. Kackley was required to participate in a rehabilitation program with Florida Lawyers Assistance, Inc. He tested positive for alcohol and other prohibited substances during random tests in December 2015 and February 2016. (Case No. SC16-431)
More details about the other attorneys affected by this ruling are available on the Florida' Bar's web site here.