FOX reporter reenacts famous VJ Day kiss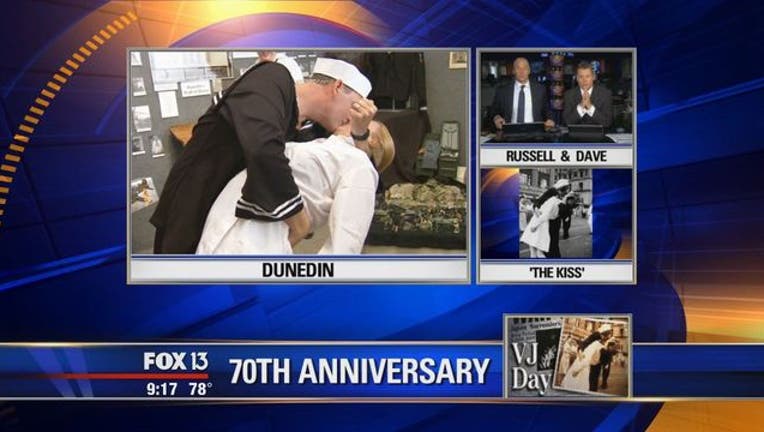 article
Seventy years ago Friday, Japan announced its intention to surrender unconditionally and end the Second World War. Among the Allies, the date would be marked as V-J Day for "Victory over Japan Day" or V-P Day for "Victory in the Pacific Day." 
In the time zone of the United States, it was August 14, 1945.
There were huge celebrations all over the allied world, including the iconic photo of a sailor who was so wrapped up in the excitement, he grabbed a nurse, a total stranger, and kissed her.
The iconic photo was called "Kissing the War Goodbye."
In honor of the 70th anniversary, the Dunedin Museum is celebrating, too.
The museum is closing down Main Street in Dunedin and selecting one couple to reenact the kiss at 5:51 p.m., the precise time of the kiss.
During Good Day Tampa Friday morning, FOX 13 reporter Chris Chmura reenacted the photo with a "nurse" he happened to find on the set (played by his wife.) Watch the video in the player above.
For more information about Friday's event, click: https://www.facebook.com/dunedinmuseum