Frontier Airlines flight bound for Tampa makes emergency landing after engine problem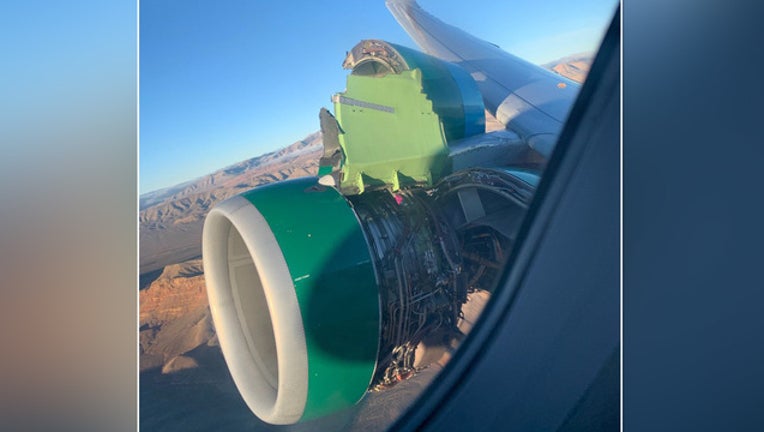 article
LAS VEGAS, Nev. (FOX 13) - A Tampa-bound Frontier Airlines flight leaving Las Vegas had to return to the airport minutes later because of an engine problem. 
A passenger on board the plane took a photo of the cover of the engine, which had shredded off while Flight 260 was climbing into the air Friday morning.
Frontier confirmed the section of the engine cowling "came loose and separated from the aircraft," but said the engine continued to operate normally. The aircraft, which was an Airbus 320, landed safely, according to the airline.
Frontier said they were working with passengers to get them to their destinations quickly. "Passengers have been given a refund, plus a $500 voucher for future travel on Frontier, and we are re-booking them on other airlines in order to get them to their destinations as quickly as possible," spokeswoman Allison Redmon said in a statement.
There were 166 people on board the flight, according to FOX 5 in Las Vegas. No one was hurt.
FOX 13 News reported this story from Tampa.