Gov. DeSantis announces plan aimed at reducing traffic congestion on some of Florida's busiest roads
AUBURNDALE, Fla. - Governor Ron DeSantis just announced a plan to reduce traffic congestion on some of the state's busiest roads, including I-4.
It is called "Moving Florida Forward" and will cost $7 billion. He made the announcement at the Sun Trax Test Facility Toll Operations in Auburndale on Monday.
"There are a lot of things on the horizon," the governor said. "The problem is that on the current course some of these things won't be completed for 20 years. I don't think we can wait 20 years to get this type of relief."
READ: Hillsborough County outlines spending plan for $570M in transportation tax proceeds
Under his plan, instead of taking 20 years, he said, a project might take 10 or 12 years.
"All these projects have been in the pipeline," Gov. DeSantis said. "They have been approved by local communities. They are really ready to get going. We just need to put the funds in place."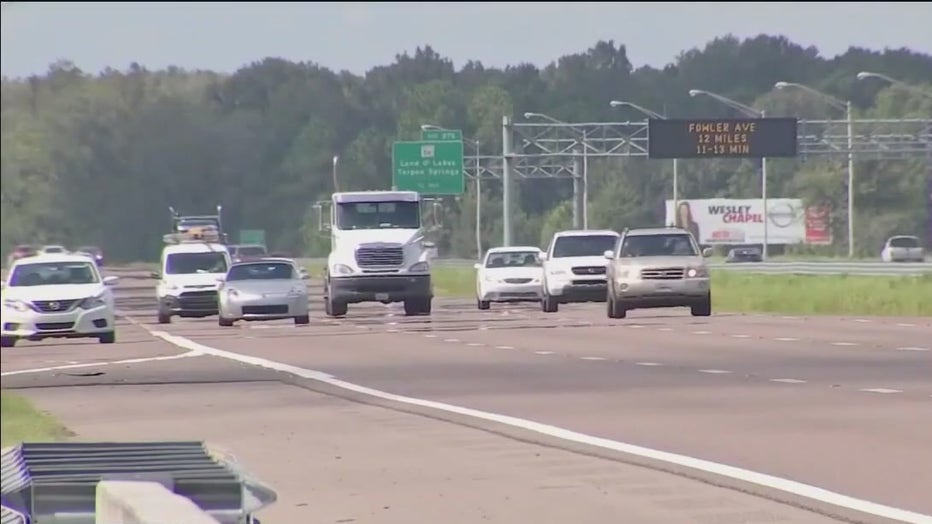 The money would be spent on widening roadways, making highway connections more efficient, interchanges more free-flowing and more.
Moving Florida Forward is part of the governor's 2023/2024 budget and still has to be approved by lawmakers during the next legislative session in March.
MORE: 'It's called malfunction junction for a reason': Changes on the way for I-275, I-4 interchange
His plan targets 20 traffic hotspots known for congestion and tie-ups. 
In the Tampa Bay area, the plan includes improvements on I-4 between US 27 and Champions Gate, I-4 between Champions Gate and Osceola County, I-75 at the Fruitville Road Interchange and I-275 from 38th Avenue to 4th Street in St. Petersburg.