Governor DeSantis changes Twitter handle ahead of presumed presidential announcement
TALLAHASSEE, Fla. - Signs and sources point to an official 2024 White House race announcement from Governor Ron DeSantis on Wednesday, May 24. 
The Miami Herald is reporting that Governor DeSantis will file paperwork with the Federal Election Commission before formally announcing his candidacy for the Republican nomination in a video on social media. No specific time was mentioned. 
Donors and supporters were also invited to attend an event at the Four Seasons Miami Wednesday and Thursday to make fundraising calls which are formally allowed only after he files his official paperwork.
While the governor has constantly avoided directly answering the question of whether or not he would run, he's certainly been traveling and even talking like a candidate.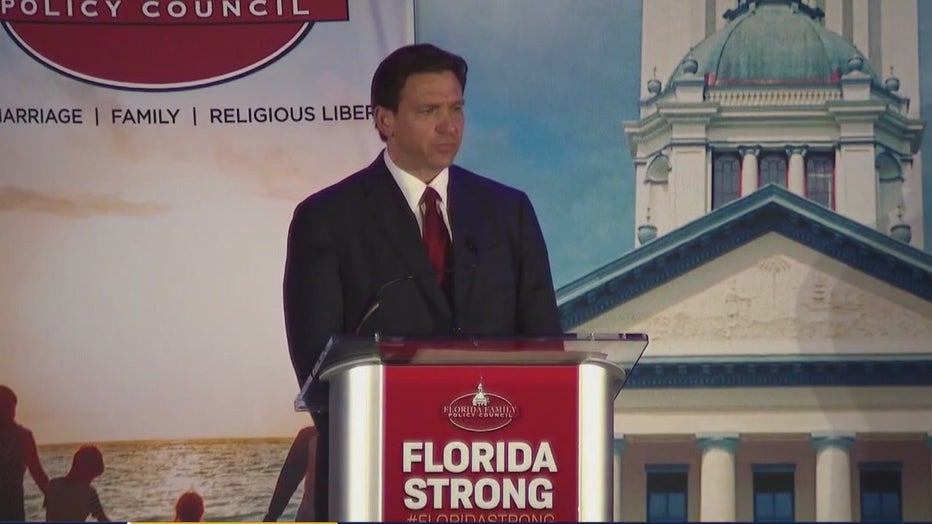 He recently made appearances in early-voting states like Iowa and New Hampshire.
RELATED: Gov. Ron Desantis addresses potential 2024 presidential run: 'You either gotta put up or shut up'
On Monday night, he spoke to a crowd of Christian broadcasters in Orlando, touting some of the recent bills he's pushed forward in Florida, including a 6-week abortion ban, book bans, and the elimination. of pronouns in schools
"My job is to lead," the governor stated. "I'm going to lead with vigor and with energy. And I'm going to pursue the bold policies that make a difference."
Among his other recent hints at running, include changing his Twitter handle. 
At some point, the governor went from '@rondesantisfl' to just '@Rondesantis'
His wife, Casey, also removed "Florida" from her handle.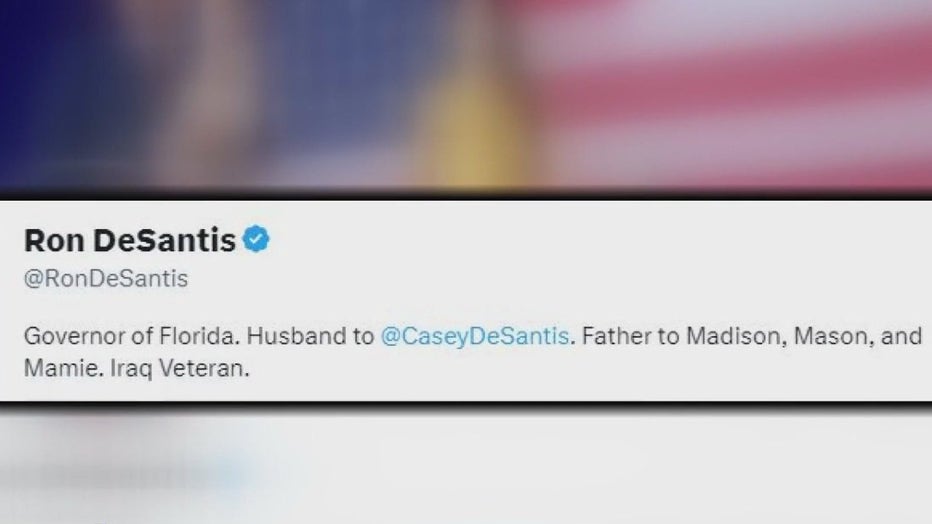 Ron DeSantis changed his Twitter handle.
A source close to DeSantis also confirmed that the governor's political operation is in the process of moving to a new location in Tallahassee, outside of its previous spot at the state's Republican headquarters.
RELATED: Lawmakers approve bill that would pave way for DeSantis presidential bid, add voter registration restrictions
Bryan Griffin, who has served as the governor's press secretary, also announced his resignation in a letter last week, saying he's "Stepping away from this role to pursue other avenues...Of helping to deliver the governor's success to our country." 
DeSantis is expected to hold a rally in Dunedin, his hometown, sometime between May 30 and June 1, which Bloomberg first reported, and the Miami Herald has confirmed. 
Both Pinellas County Sheriff Bob Gualtieri and City of Dunedin spokesperson Sue Burness said Thursday they have not heard anything from the governor's team about an event.