Hernando Sheriff: Don't fall for Microsoft phone scam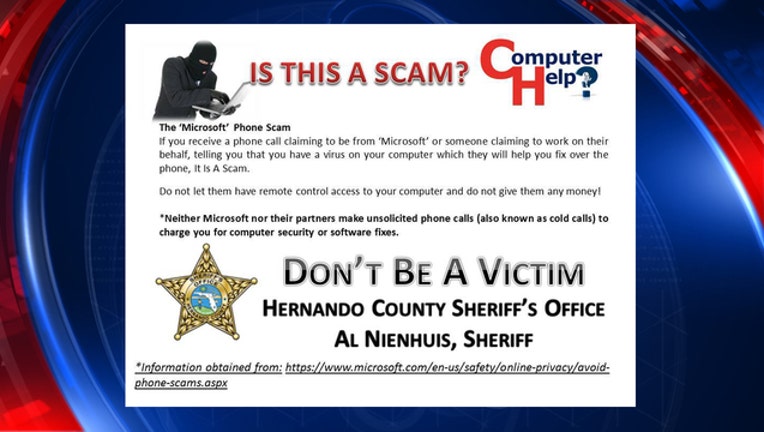 BROOKSVILLE (FOX 13) - The Hernando County Sheriff's Office says some residents have been receiving scam phone calls claiming to be from Microsoft. 
HCSO warned residents via social media on Monday not to fall for the alleged scam phone calls, saying, "Don't be a victim." 
They also shared tips on how to identify a possible scam phone call. Victims will receive a call from someone claiming to be from Microsoft, telling them that they have a virus on their computer. The caller says they will help fix the virus over the phone. 
The sheriff's office says that if you do receive a call like the one describes, "Do not let them have remote control access to your computer and do not give them any money." 
Microsoft warns on their website, "Although law enforcement can trace phone numbers, perpetrators often use pay phones, disposable cellular phones, or stolen cellular phone numbers. It's better to avoid being conned rather than try to repair the damage afterwards. Treat all unsolicited phone calls with skepticism. Do not provide any personal information."
Neither Microsoft nor their partners make unsolicited phone calls regarding computer security or software fixes. When in doubt, hang up.