Historic clock towers keep ticking in Tampa
TAMPA, Fla. - With phones and watches that remind us when to do everything, clocks may seem old-fashioned, but some old Tampa time machines just keep on ticking. 
"We had a crew of four people on the tower and four people down," said Max Boscaino. 
A huge crane hoisted massive new 9-foot clock faces onto the tower of a cigar factory built in 1908. Boscaino and his sons are restoring the old cigar factory on North Albany Avenue in West Tampa.
READ: 100 years of Florida's tobacco growing history rolled into each J.C. Newman premium cigar
They own Winestream, a company that supplies wine to restaurants. By summer, they hope to open the restored factory as a winery and coffee bar.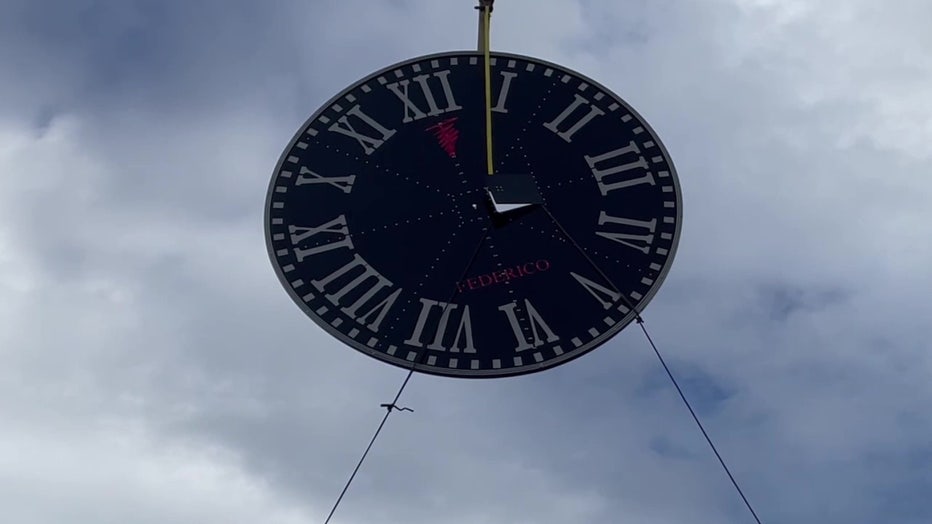 The clock they restored is the newest revitalization of an old clock in a town where there seems to be something special about old time machines. 
"Here you have Hortense the clock," said Rodney Kite-Powell, a historian at the Tampa Bay History Center, standing in front of Old City Hall. 
MORE: Tampa honors man who built city's first cigar factory, Ignacio Haya
The name is associated with Hortense Oppenheimer, the daughter of a prominent Tampa physician.
She was active in community projects and grew up to be a well-known socialite, However, her greatest lasting fame may be the name that's long been associated with the clock atop Old City Hall. 
In a town full of immigrant cigar workers, the clock towers were critical parts of life. 
"In a time before pocket watches or wristwatches were really widespread, people really kind of maintained their daily lives and schedules based on those clock towers," said Kite-Powell. 
Another of Tampa's famous clocks is at the J.C. Newman Cigar factory in Ybor City. It was built in 1914 and cigar workers called the factory The Clock.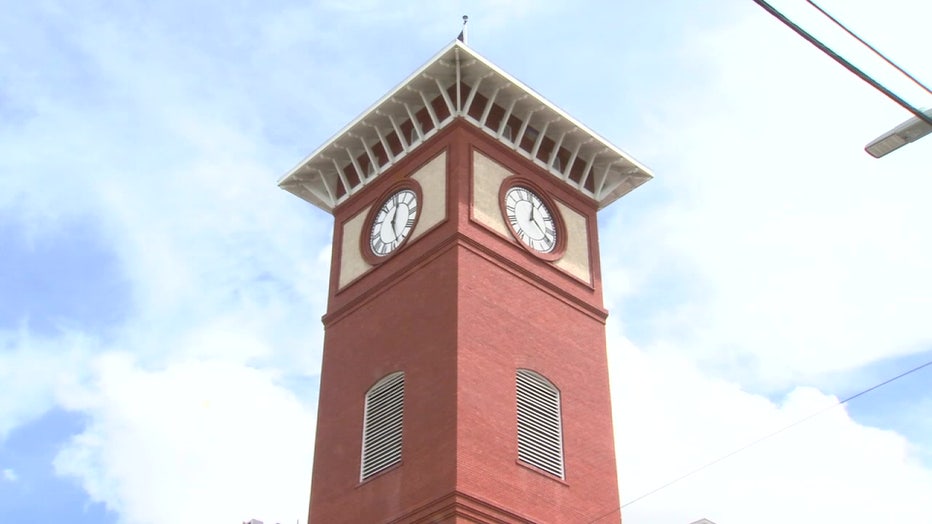 PREVIOUS: Florida Museum of Photographic Arts will begin new era in Ybor City's Gas Worx district
The J.C. Newman Company maintains the original clock meticulously, and the clock still strikes on the hour. 
In a city where so much is new, old clocks are the original keepers of Tampa time.