Protesters want to end executions in Florida as state pushes for lowest death penalty threshold in country
TAMPA,Fla. - Later this week, Florida could carry out its first execution in four years, but a human rights organization is trying to stop it from happening. It's launching a statewide speaking tour this week encouraging lawmakers to abolish the death penalty. 
"Why kill people who kill people to show Americans killing people is wrong?" Journey of Hope Co-Founder SueZann Bosler asked.
Bosler is one of about a dozen people who came together outside Hillsborough County Courthouse on Monday to protest against the death penalty as part of a statewide tour by the organization Death Penalty Action. 
It's a cause she got involved in after working tirelessly to have her father's killer James Campbell's death sentence changed to a life sentence, something that was eventually granted after four trials.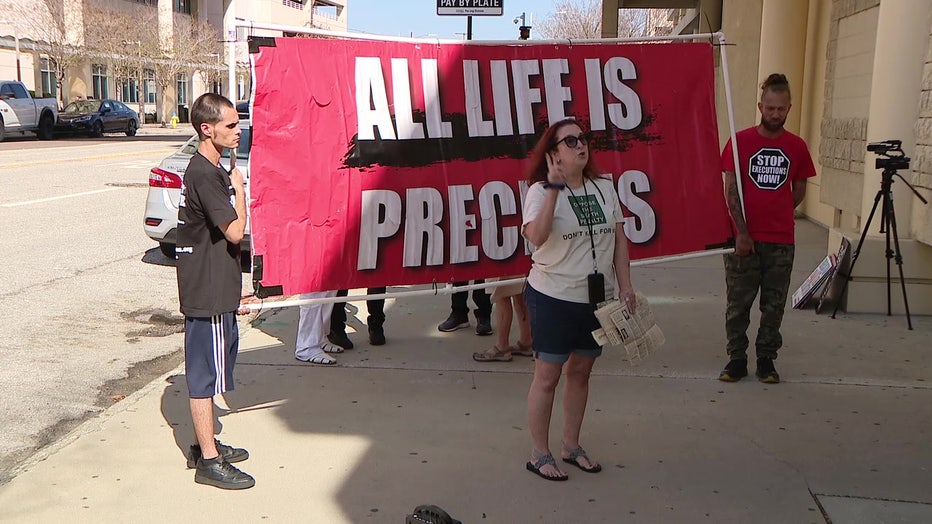 Protesters are traveling the state in opposition to the death penalty. 
"If James was given life at the beginning, I would have had all those years to start healing early right after it happened so that I would be in a better place today and easier and more relaxed and better with myself," Bosler said.
READ: Pertinent punishment or political move? Suzy Lopez's motive in death penalty case questioned
Currently, there are 301 people on death row in Florida however there hasn't been an execution since 2019, but that could change later this week.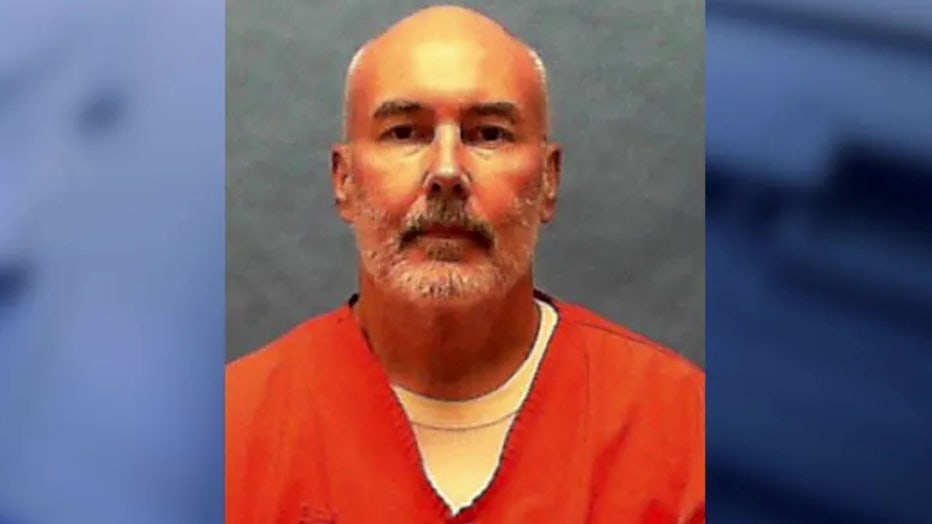 Donald Dillbeck is set to be executed in Florida later this week. 
On Monday, Governor Ron DeSantis signed a death warrant for 59-year-old Donald Dillbeck who was convicted of fatally stabbing a woman during a carjacking at a Tallahassee mall in 1990. His execution is set for Thursday which is why Death Penalty Action is traveling the state this week to raise awareness against executions.
READ: 'It came as quite a shock': Juror in Billy Adams' double murder case speaks about new murder charge
It comes as House Bill 555 makes its way through the legislature, which, if passed, would allow death sentences if eight jurors agreed. Currently, state law requires a unanimous decision.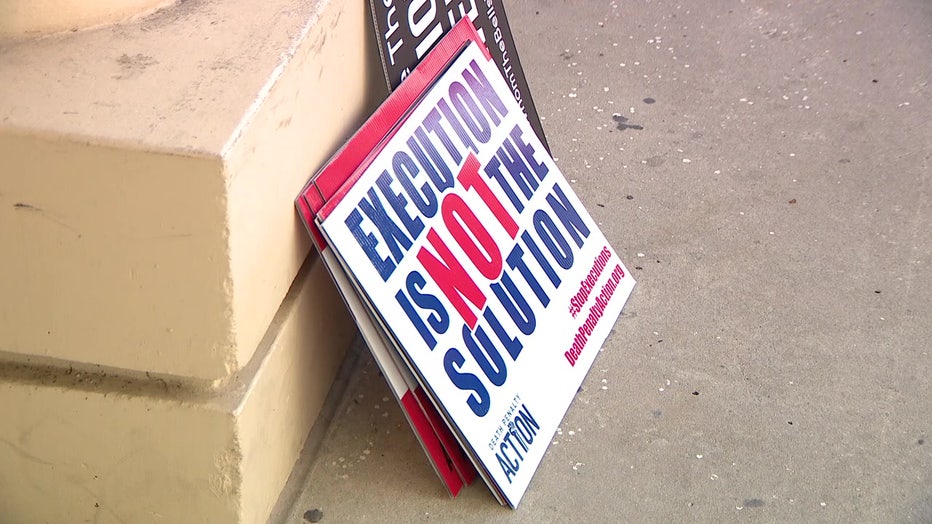 A sign protesters are using to show their opposition to the death penalty. 
"If I was going to help the government kill James, I would be just like James. I would be, my title would be murderer, too, so they don't think that's why we need to educate these people," Bosler stated.
READ: Jennifer Odom's family still seeking answers 30 years after she was kidnapped and killed
If HB 555 is passed, the eight-juror threshold would be the smallest in the country.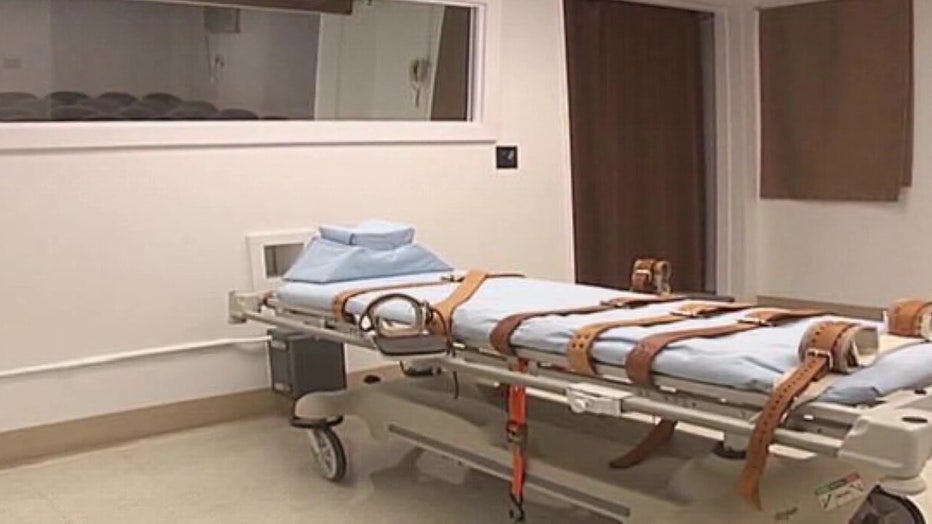 File image of an execution bed. 
Currently, Alabama is one of the few states that doesn't require a unanimous decision by the jury, instead requiring at least 10 jurors to agree on death.