Hurricane Nigel forms in Atlantic, expected to rapidly strengthen into a major storm
TAMPA, Fla. - The 14th named storm of the 2023 hurricane season formed overnight. 
As of 11 a.m. on Monday, Hurricane Nigel was located at 27.2 degrees longitude and 51.4 degrees latitude. 
It had maximum sustained winds of 80 miles an hour and was traveling northwest at 12 miles an hour.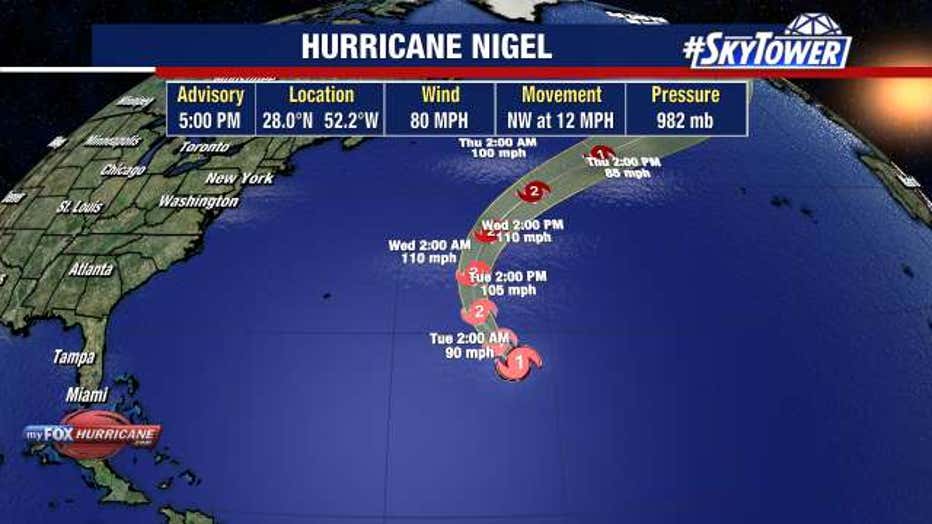 FOX 13 Meteorologist Dave Osterberg says Hurricane Nigel is just sitting in the middle of the Atlantic. 
READ: Aftermath of Hurricane Ian 1 year later, North Port residents rebuild
He expects it to rapidly strengthen into a Category 3 storm and stay out over open waters.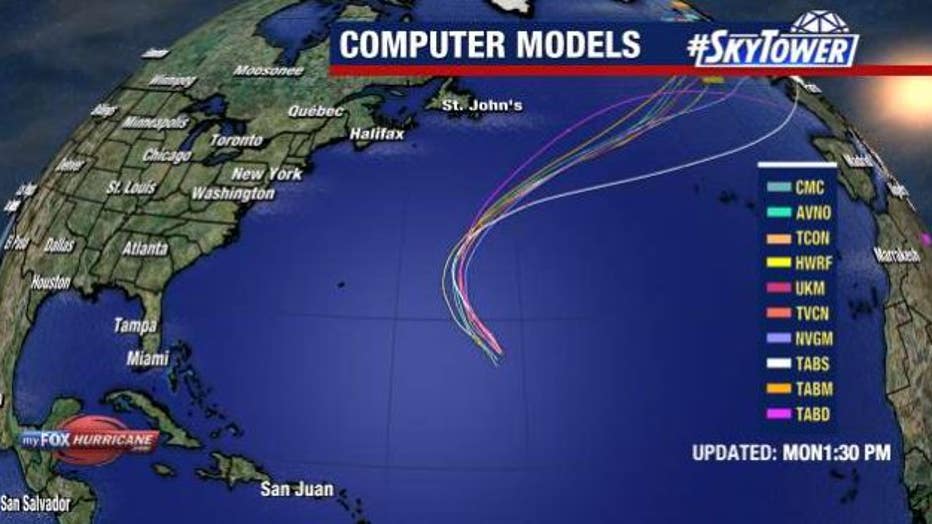 Computer models show Hurricane Nigel staying over open waters.