Aftermath of Hurricane Ian 1 year later, North Port residents rebuild
NORTH PORT, Fla. - One year after Hurricane Ian passed through North Port and homes were engulfed by flood water, signs of damage remain.
"A lot of people are still demoralized by what happened, a lot of people moved away, a lot of people are not here, and we have to make sure that we reach them," said Jerome Fletcher North Port City Manager.
Residents continue to wait on insurance claims, building supplies and contractors. As the city works to help those impacted they are also making improvements to try and prevent another Ian from happening here.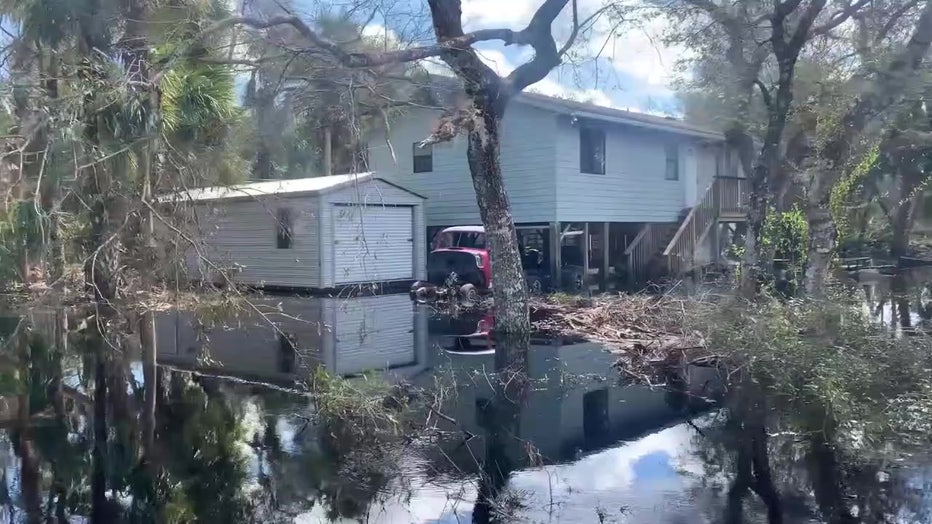 Homes were destroyed in floods caused by Hurricane Ian. 
"Whether it's our streets or our buildings we were not in a position to sustain that type of a storm, and to be honest it being a 500 year storm, we may not have sustained it anyway, but now we are going to put more emphasis on fixing our roads, buildings and have structures that are capable of weathering a strong storm," said Fletcher.
READ: Hillsborough leaders want emergency declaration for county, FEMA assistance post Hurricane Idalia
Items like big dumpsters have become a familiar site as many have had to gut the inside of their homes.
As residents continue to wait on insurance claims, building supplies and contractors, the city is doing what it can to make improvements to try and prevent another Ian from happening here.
"We are in a much better place than we were a year ago, after losing the house in the storm, rebuilding it's been quite the adventure," said resident Justin Willis.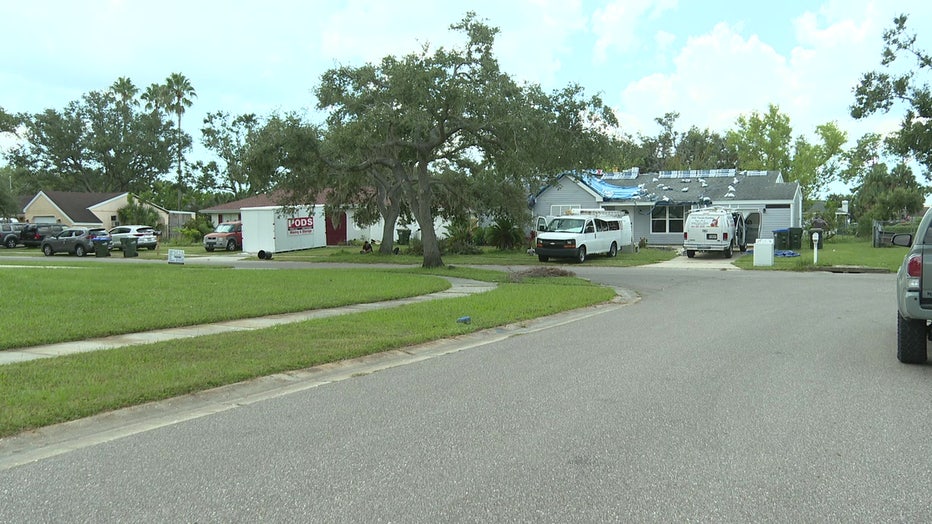 Residents still make Hurricane Ian repairs after one year.
Willis has watched as friends continue to deal with the aftermath of Hurricane Ian.
"You really don't understand that until you go through it, and then you realize it's not things that can just be fixed in a couple of days or a year," he shared.
The City of North Port knows recovery will continue and will likely last years. They expected to be reimbursed $85 million from FEMA.
READ: Hurricane Idalia recovery efforts continue one week after floods devastated Citrus County
To date, they've received $27 million.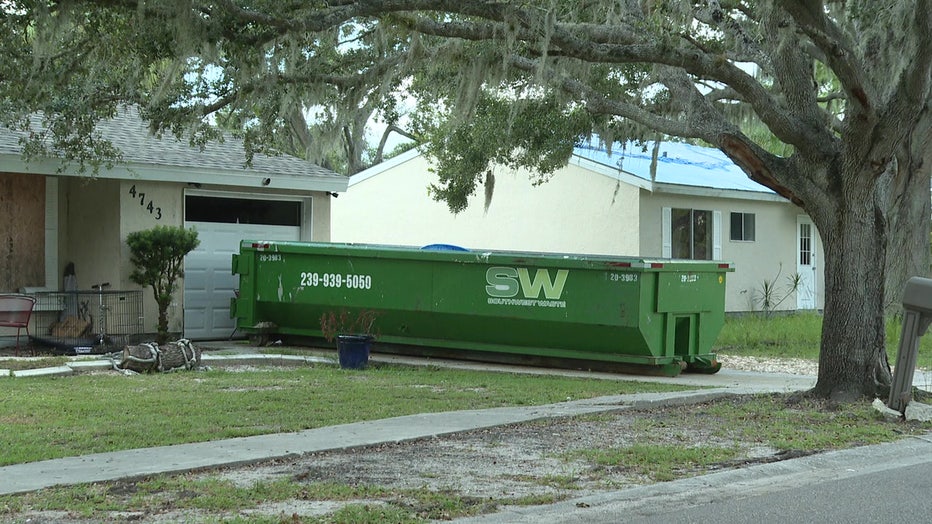 Some residents had to gut their homes after the storm. 
"It just keeps us energized to know we have to find solutions for these problems, we haven't forgotten about them. We haven't taken our eye off of it, and we continue to look for a solution on a daily basis," said Fletcher.
The City's Social Services Division has worked with numerous area agencies to coordinate the outpouring of donated items and various relief programs offered to affected residents. The Division has distributed 300 Hurricane Ian Relief Vouchers to North Port residents totaling $75,000 and is pre-screening residents who may be eligible for Hurricane Ian relief funding from the United Way of South Sarasota County. 
Eligible expenditures include basic needs such as rent or mortgage, utilities, medical and prescription costs, childcare, phone, minor essential home repairs and automotive repairs. Residents can call Social Services at 941-429-3700 to be prescreened.