Idina Menzel headlines St. Pete Pride to support LGBTQ community
ST. PETERSBURG, Fla. - St. Pete Pride organizers announced Tuesday that Idina Menzel will headline this year's month-long celebration of the LGBTQ community.
Menzel, an out-spoken advocate for LGBTQ rights, will perform June 23, the night before St. Pete Pride's parade, which is typically among the largest pride events in the country.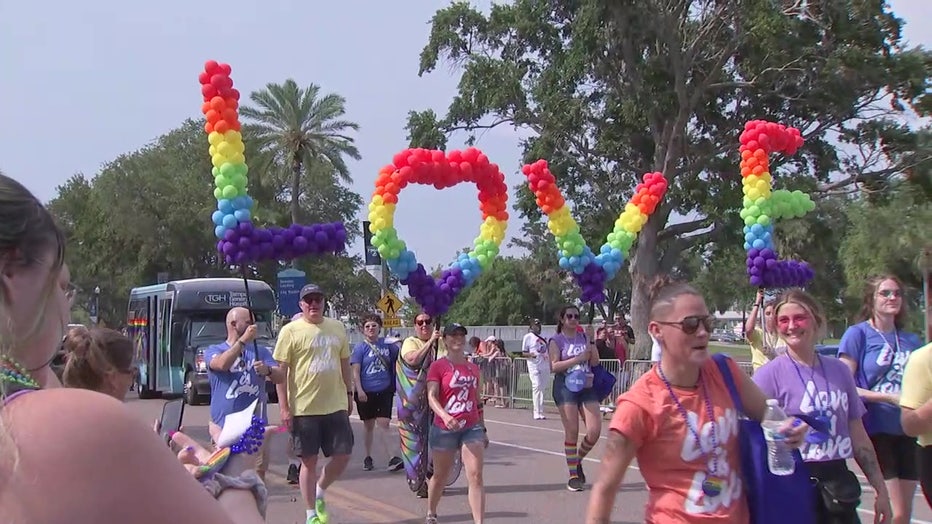 The St. Pete Pride parade is one of the largest pride events in the country.
A Broadway and Disney star, Menzel's biggest hit is "Let it Go" from the movie Frozen. The song has become an anthem for the LGBTQ community.
St. Pete Pride President, Tiffany Freisberg, said Menzel is planning a show that will be tailored to Tampa Bay.
"She is going to be bringing on stage six local drag performers to join her and create a once in a lifetime show that you will not see anywhere else," Freisberg explained, adding that the celebration will highlight drag performers. "We are embracing our drag community. We are showing them more support because we think that they deserve it."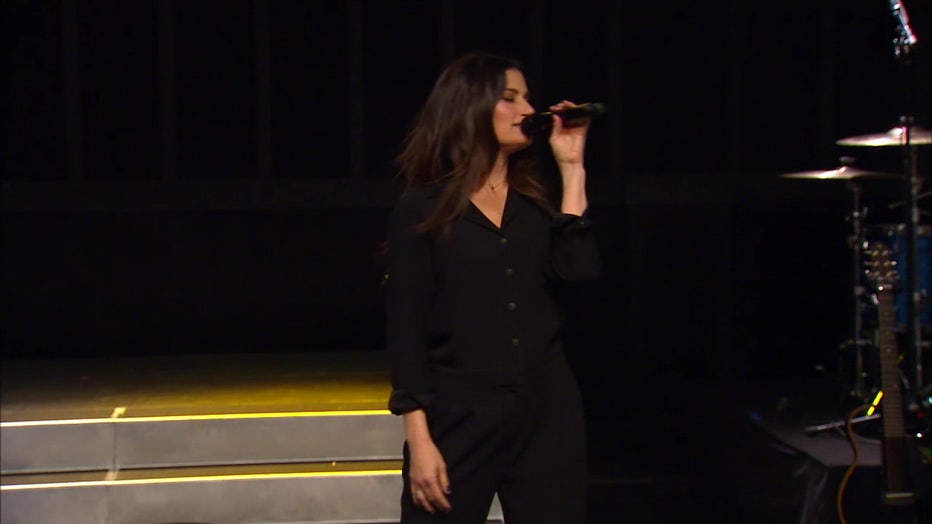 Idina Menzel is an advocate for LGBTQ rights.
St. Pete Pride will wrap up just before the Protection of Children Act, which was just passed by Florida lawmakers, goes into effect in July.
This is a bill critics call the "Anti-Drag" law. Although it doesn't directly ban drag performances, the law prohibits businesses from allowing children in "adult live performances," which is expected to include drag shows.
RELATED: Tampa Pride on the River canceled after Gov. DeSantis signs bill targeting drag shows
It was one of three bills signed by Gov. DeSantis last week that impacts the LGBTQ community. The governor said these laws are aimed at protecting children.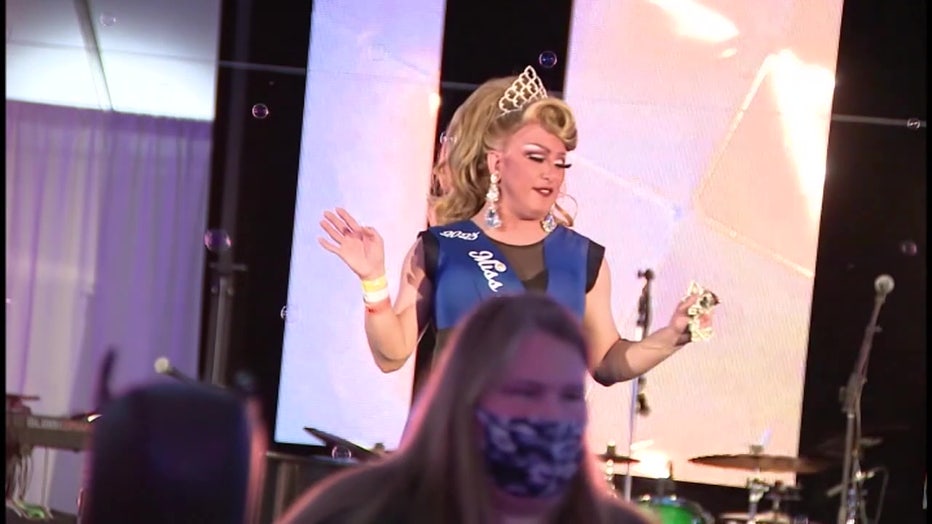 Critics are calling the Protection of Children Act the "Anti-Drag" law.
"We're going to protect kids when it's popular, we'll protect kids even when you take some incoming [criticism] as a result of maybe offending some ideologies," DeSantis stated.
READ: Gov. Ron DeSantis to announce candidacy for president Wednesday on Twitter: sources
The laws have left gay communities feeling like they're under attack, Freisberg shared.
"It shows why Pride celebrations are necessary, why they are relevant, because we can't become complacent. We can't take it for granted," she told FOX 13.
Another big name scheduled to perform at St. Pete Pride is Carson Kressley, who stars in the show, "Queer Eye." He will host, what he's calling, "Queer-E-Okee" on June 30 at the Palladium Theater.
St. Pete Pride kicks off June 2 with a celebration on Central Avenue in St. Petersburg.