Jefferson High magnet program helps fill need in maritime workforce, brings more women to field
TAMPA, Fla. - For countless generations, men have steered ships carrying cargo and passengers around the globe. 
Guiding a ship is something Jordan Washington never dreamed of when she was a little girl. 
"I didn't know that was a thing," Washington laughed. "I wanted to be a baker when I was seven." 
READ: Metropolitan Ministries partners with 10 local schools to help families through 'Pathways to Hope'
But now, the 17-year-old senior at Tampa's Jefferson High School will attend the United States Merchant Marine Academy – a first for the high school's unique maritime magnet program.
When she graduates from the prestigious Merchant Marine Academy in New York, she'll have a college degree, a Coast Guard license, a chance to travel the world and a potential starting salary of $80,000 or more.
Jordan Washington, a student in Jefferson High's maritime magnet program, is planning to attend Merchant Maritime Academy when she graduates. 
Washington is on the leading edge of a new wave of students who will come out of college desperately needed in Tampa and other port cities – where the maritime workforce is aging and retiring. The industry is looking for more diversity and offering big incentives to achieve it.
"There's scholarships available at Port Tampa Bay through the Propeller Club and a bunch of people who just want to see you succeed in your field," said Washington. 
MORE: Palm Harbor academy helps non-speaking students find their voice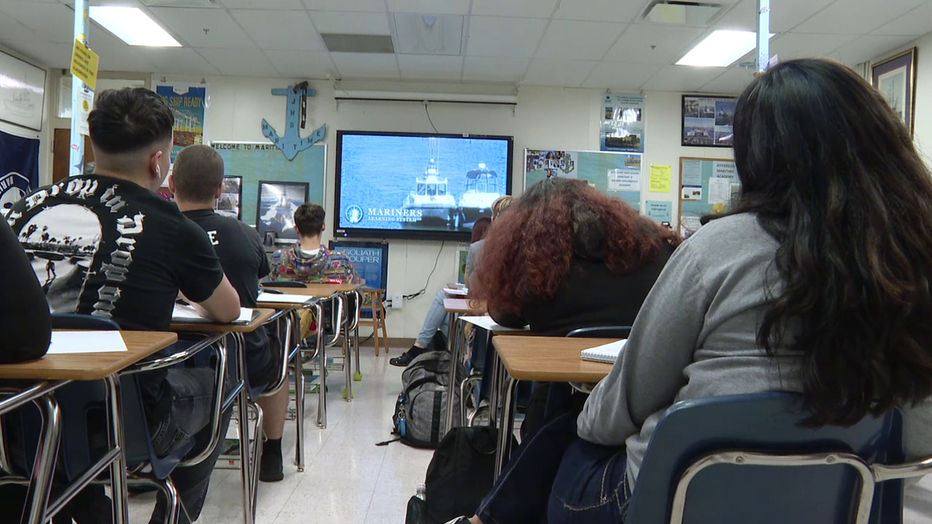 Jefferson High's maritime magnet program graduated its first class in 2017. That's when we first met Ashley Hallaian. 
"I want to get a bachelor of science and become a Coast Guard-certified third mate," she told FOX 13. 
Six years later, she has just what she wanted. She's now a third mate on an offshore vessel after graduating from a maritime academy with significant scholarship help from companies at Port Tampa Bay.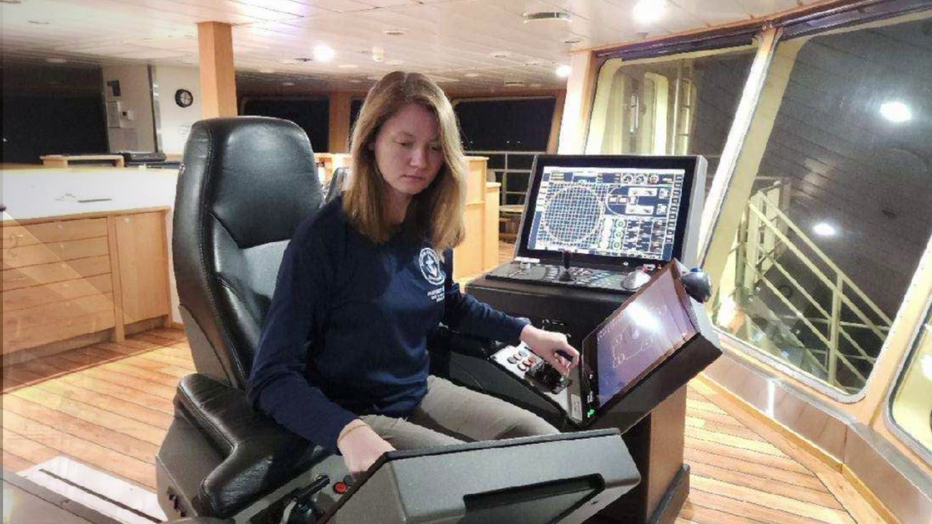 Ashley Hallaian was a part of the maritime magnet program's first graduating class in 2017. She's now a third mate on an offshore vessel. 
She works 14 days on, followed by 14 days off and makes a good salary. She's one of a handful of women steering their way through a still changing industry. 
"I feel, for the most part, I have been welcomed and grateful and blessed," said the 24-year-old who lives in Trinity. "I realize some people may not have had the same experience, but I feel the world is changing and becoming more wide every day."
WATCH: Student attends college graduation ceremony while in labor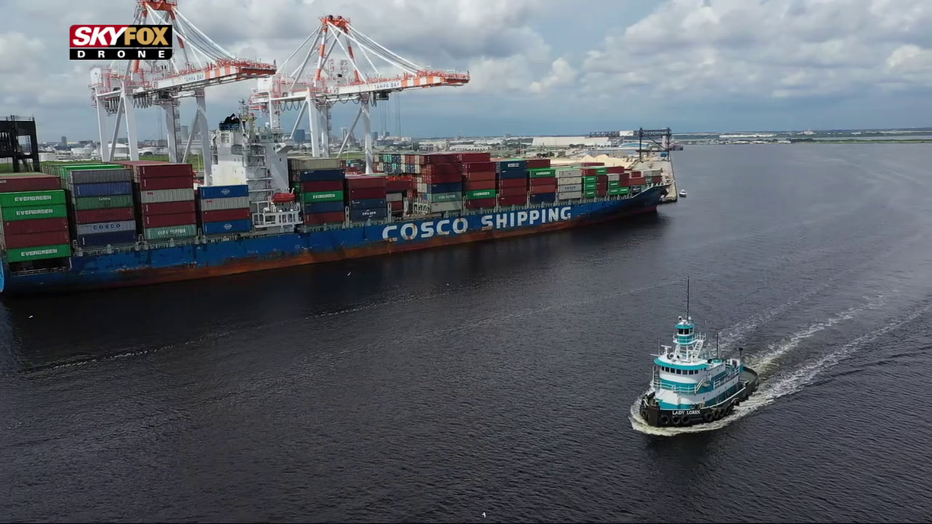 Like a large vessel, the maritime industry won't turn on a dime. 
"I think there's always some anxiety when it comes to entering a male dominated field," said Washington. "There's always going to be some level of danger or being left out, but its more about how you handle it." 
Washington is scheduled to begin her studies at the US Merchant Marine Academy in July. Hallaian will soon be back on the bridge of her supply ship, and she said her non-traditional career path has worked out. 
"It has," she smiles. "I love my job."