Palm Harbor academy helps non-speaking students find their voice
PALM HARBOR, Fla. - At the Invictus Academy in Palm Harbor, students like Will Sheppard are answering their teacher's questions in their own way. They are using keyboards and letter boards.
"The Invictus Academy is a school that provides age-appropriate academics for individuals who are non-speaking and who don't have any other way to communicate and or show and demonstrate their knowledge," said founder Dana Johnson.
The school specializes in helping students with motor and sensory differences, like autism and apraxia.
"Which is essentially there's a disconnect between the brain and the body," Johnson explained. "These students are unable to put their thoughts into action. They have thoughts, they have the ability to understand, to learn, but they just can't demonstrate because their body doesn't cooperate."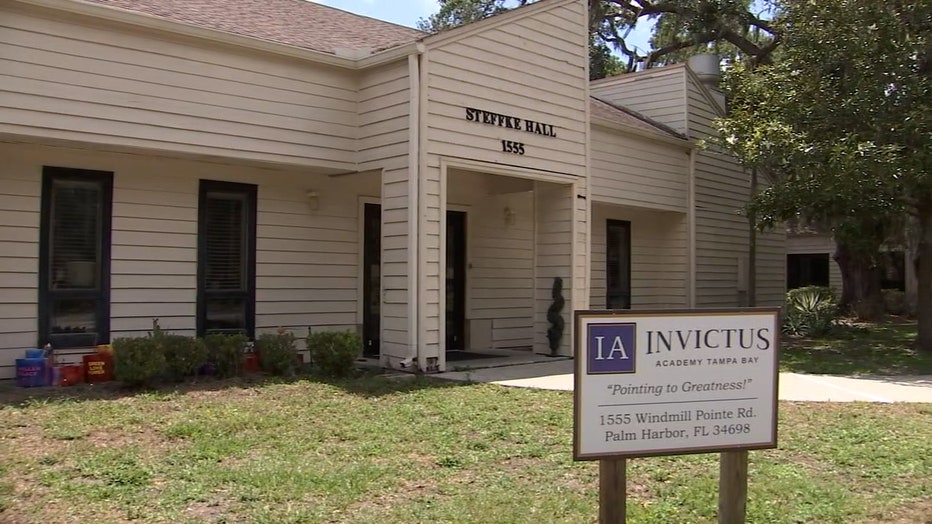 To communicate, the students write or type.
"The way that that's done is that they have to practice their motor skills. They have to build their motor skills in order to get to typing," Johnson said. "We work to teach the motor skills and then have our students practice their spelling on the letter board. And then from there, they can use the letter board to communicate everything that they know."
READ: 70-year-old HCC graduate teaches next generation life lesson on following your dreams
This communication has opened up all kinds of possibilities for 11-year-old Swarit Gopalan. He's been sharing his thoughts through a Facebook page called, My Truisms Unfiltered.
"If the world could move forward to one of deeper understanding and allyship for kids like him, that is what he wanted", said Swarit's father, Arun Gopalan.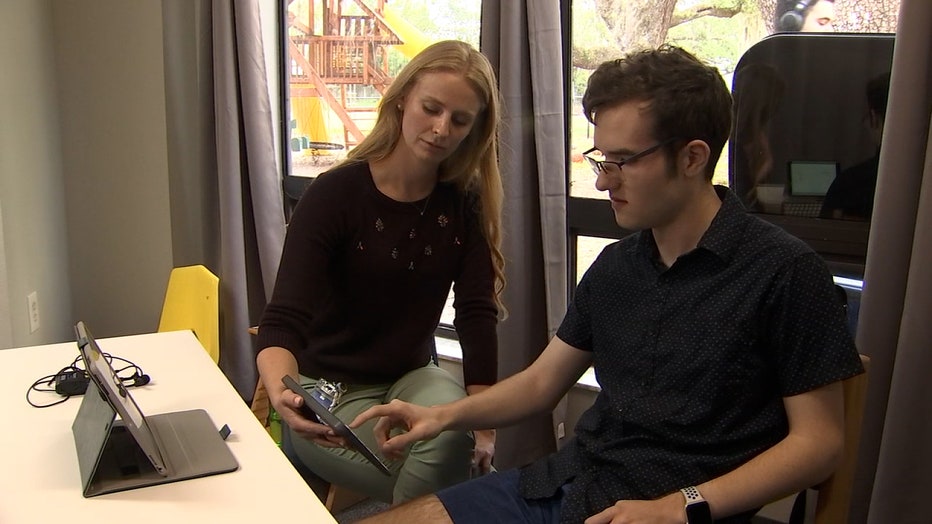 Swarit typed his thoughts on a tablet.
"It has always been my dream to share my perspectives with the world, so we're understood better," he wrote.
"Just imagine that you did not know your son for the first nine years of his life and then suddenly, boom, you kind of have this method that is fairly simple if you think about it," Arun stated. "Then it kind of opens up a whole world of possibilities in terms of getting to know his deep thoughts and emotions."
A new documentary "Spellers" is shining a light on the capabilities of non-speakers with autism. It's inspired by the book "Underestimated: An Autism Miracle."
Jenny McCarthy from FOX's "The Masked Singer" and her husband, singer, and actor Donnie Wahlberg, are the executive producers. Johnson is also featured in the film.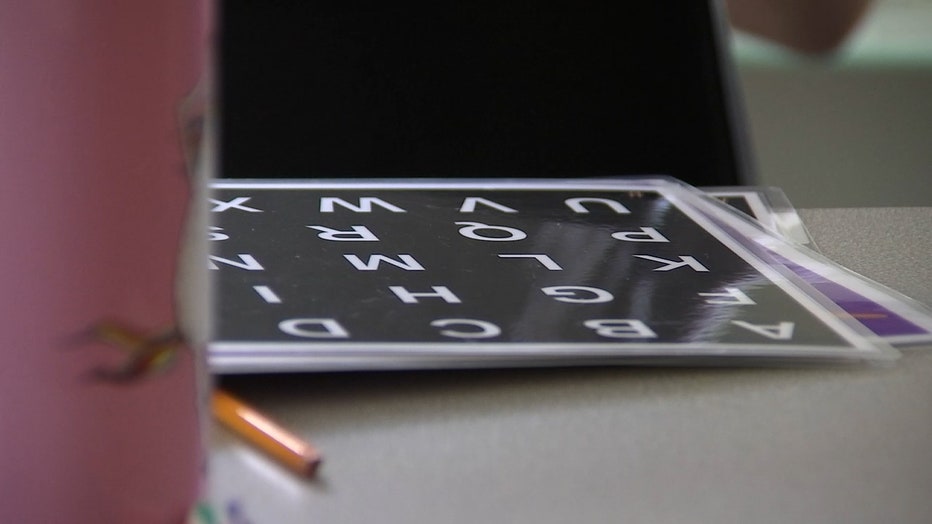 "I mean, her son has autism, and she has worked tirelessly to support him and to help him," Johnson said. "They have taken the film and really spread the word. And that is something that is the mission of spellers. It's the mission that we want to be able to get every on-speaker access to communication. And so with their platform, we are now able to get that out there even more."
Students and teachers at Invictus had a chance to see "Spellers."
"Of course, I cried and everyone sitting behind me. I could hear everyone sobbing," recalled Jodee Brenzo, a teacher. "Once you see this happening you really can't step away. It really becomes something you fight fo."
With "Spellers" and the Invictus Academy, students like Sheppard see an encouraging future. On his keyboard, he typed "feels like my world burst open."
He's even created a business. Sheppard produces greeting cards through his company called "With a Will, there is a Way!"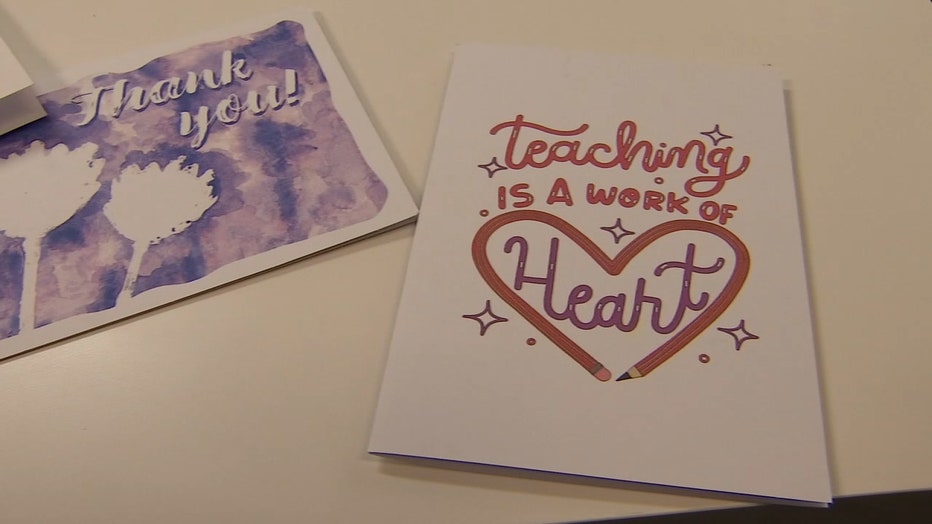 And through that, he's sending a message of gratitude to his school and teachers for showing him that you don't have to speak to have a voice.
In cards to them, he wrote, "Thank you so much for making my dream of having a real school reality. You're my everyday hero. Thank you for believing in me".
There is a free screening of "Spellers" on Sunday, May 21 at 2:30 p.m. at Idlewild Church, located at 18333 Exciting Idlewild Boulevard E104 in Lutz.
For more information about the free screening of Spellers: https://kinema.com/events/spellers-c8xfhm
For more information about the Invictus Academy: https://invictusacademyfl.org/
For more information about Spellers: https://spellersthemovie.com/
For more information about Spellers Center Tampa: https://spellers.com/tampa
For more information about With a Will, there is a Way!: https://www.withawillthereisaway.com/
For more information about Swarit, you can visit his Facebook page by clicking here.