Jimmy Fallon ride to replace Universal's 'Twister' attraction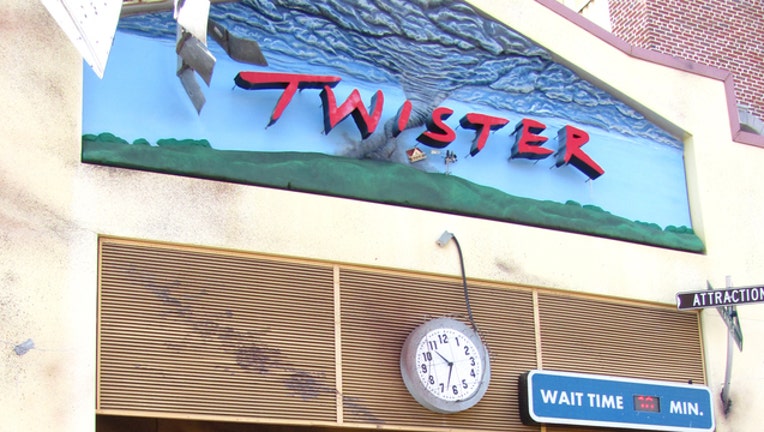 article
TAMPA (FOX 13) - Goodbye Helen Hunt, Bill Paxton, storm-chasing and flying cows.
Universal Orlando Resort has closed down the once popular "Twister" ride to make room for a new attraction that will take the park by storm. It's called "Race Through New York Starring Jimmy Fallon." 
Park-goers had their last chance to experience the "Twister" attraction Sunday, not long after The Tonight Show host announced the news last month. 
"It's scary, it's fun, it's exciting," Fallon said on the show. "Do you know the 'Harry Potter' rides? It's like that, except instead of Harry Potter, it's me. Instead of Hogwarts, it's New York City."
In the ride, "Tonight Show" guests will be transported to Studio 6B (where Fallon does his show) and go on a virtual race against Fallon that features some of New York's iconic sites.
The funny man couldn't reveal too much about the attraction but did throw in a couple of jokes.  "Anyway, I wish I could give all the details. I don't know what I'm allowed to say. I can't say anything. They're working on it now. 2017 is when it comes out. Maybe bleep it out. I can't say anything; just bleep it out."
The ride is set to open sometime in 2017.
Click here for more from FOXNews.com.