Judge steps down from Curtis Reeves case after comments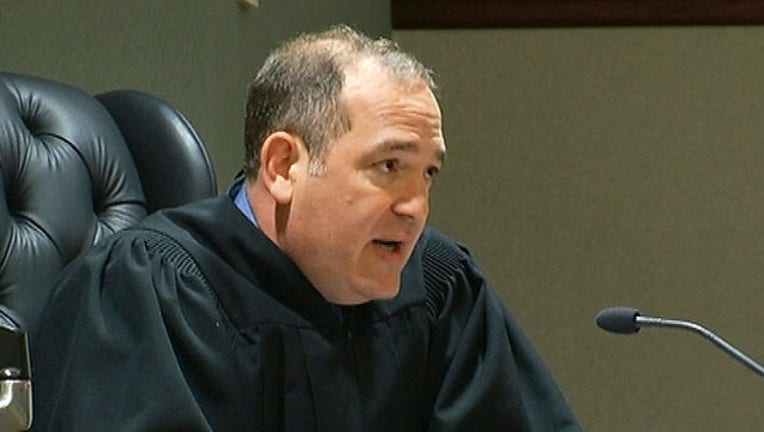 article
TAMPA, Fla. - Last week, a frustrated Circuit Judge Pat Siracusa said, "a right to a trial is not a right to a perfect trial," in the case of retired Tampa police captain Curtis Reeves.
"Perfect is tough. You're not gonna get perfect.  We're gonna get as close as we can, but I'm not going to wait forever," he continued.
Defense attorney Richard Escobar disagreed.  "Not only every attorney, but every judge should strive for a perfect trial.  The day that I stop trying to be perfect for my clients is the day I leave this practice."
But Judge Siracusa wasn't finished.
"I'm going to be unreasonable from this point forward. I might as well put that on the record," he continued.  "From this point forward, I'm going to be unreasonable."
This week, regret apparently set in.  After those unconventional, eye-raising comments from the bench, Judge Siracusa decided to recuse himself from the theater-shooting trial involving defendant Curtis Reeves.
Reeves' attorney, Richard Escobar, got an unexpected call from the judge last week announcing he would step down.
"He made the right move," said Escobar.  "Lawyers and judges say things that they don't mean."
The surprising comments came during a hearing last week where both the prosecution and the defense asked to push back the trial until next year.
Judge Siracusa was not happy about it.  He blamed both sides for broken promises and dragging their feet.
"Every time any period passes before there's a trial, seems like the foot gets taken off the gas and I don't want to do that," Siracusa told the courtroom.
Reeves is facing second-degree murder charges for the shooting death of Chad Oulson at a Wesley Chapel movie theater in January of 2014.
Escobar says had the judge not stepped down, he would have filed a motion to have him removed. 
He says his goal is not to rush to trial but rather, "we are doing everything within our power that Mr. Reeves gets a perfect trial.  When we fail to do this, we get reversals."