Lakeland boy, 8, offers prayer during police open house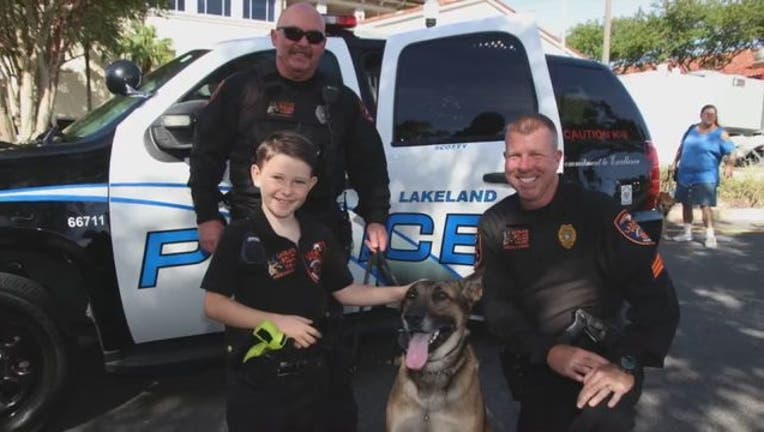 article
LAKELAND (FOX 13) - He might be their youngest recruit.
Sean, an 8-year-old in Lakeland, was fully equipped when he visited Lakeland police during their open house. He didn't forget his toy Taser, handcuffs, holster and, of course, he will need his handwritten driver's license if he wants to drive behind a patrol car. It took him about five years to collect all of his gear.
Sean said being a law enforcement officer means doing good deeds. Lakeland police shared video on the agency's Facebook page of the up-and-coming officer as he displayed his gear and learned about the agency. At some point, he asked if he could say a prayer for all of the officers.
"If future officers carry themselves like Sean... we are in good hands," Lakeland police said in their Facebook post.