Little Girl Catches Huge Bass with Her Barbie Pole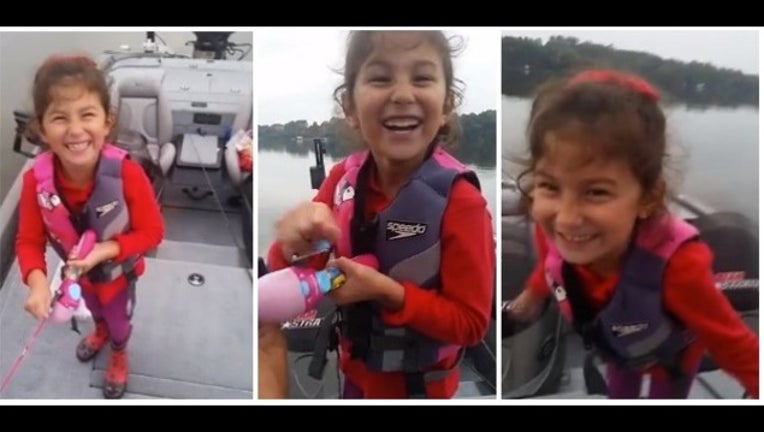 article
If you're a parent and you love to fish, you probably dream of sharing a moment like this with your child. A Minnesota dad beamed, while recording a now-viral video, as his daughter made a huge catch.
Avery could not contain her excitement after she hooked a fish with her "Barbie" fishing pole. She asked her dad to help reel it in, but he insisted she could do it herself.
Despite the giggles, she reeled and reeled for about 15 minutes, and her father was shocked to see a 20-inch bass finally come aboard.
"Yes, yes, yes! ... I got one! Finally!" she exclaimed in a video that has been seen nearly 1 million times in just a few days.