Man arrested in Pasco road rage incident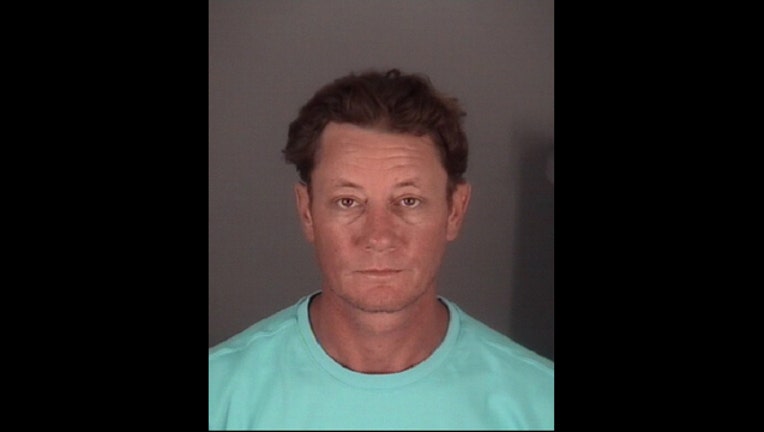 article
DADE CITY (FOX 13) - A Pasco County man is under arrest after a woman says he pushed her to the ground, kicked her, and threatened to kill her. 
Natasha Donley, still bruised, is extremely shaken up by how quickly it escalated. The 23-year-old is thankful to be alive, and thankful for two good Samaritans who pulled over and helped deputies track down the other driver.
Sunday afternoon, Donley was driving north on U.S. Highway 301 when a driver in her rear view mirror caught her eye.
"He was speeding up behind me, like, tailgating me," Donley said, "trying to run me off the road."
She pulled over to let him pass. But, according to the arrest affidavit, "the defendant pulled behind the victim and exited his vehicle. The victim exited her vehicle and began screaming at the defendant."
The defendant is identified by the Pasco County Sheriff's Office as 38-year-old Joseph Williams.
"When I got out of the car, I said, 'sir, what if my 6-year-old son was with me?' After I said that, he just started beating on me and kicking and throwing me on the ground," Donley recalled. "And, when I got back up he kicked me again and got me on the ground."
Donley says it wasn't just what Williams was doing, but what he was saying that terrified her.
"I'll [expletive] kill you," Donley recalled. "I was in fear for my life."
For about five minutes, Donley says car after car passed by until one couple stopped to intervene.
"Thank God and God bless them," Donley said.
In a video taken by one of the witnesses, you can see Williams in a blue car driving away and Donley chasing to get the tag number.
"Thank God the other people that were here got the video and the tag number and everything. That's how they found him," Donley said.
When deputies tracked Williams down, he denied that he "initiated contact first" but admitted he "did shove the victim to the ground." He was arrested and charged with burglary with simple battery/assault, sent to jail on $50,000 bond.
"I pray to God you stay in jail," Donley said. That's what I pray to God. Because if you're out here, pulling over your car and jumping out your car and just beating somebody you don't even know? Do you do that to your wife, kids, you know what I'm saying?"
Donley doesn't know the names of the two people who stopped to help but said she'd like to meet them and personally thank them for stopping a situation that could've ended so much worse.