Man attempts to snatch ATM from gas station, fails miserably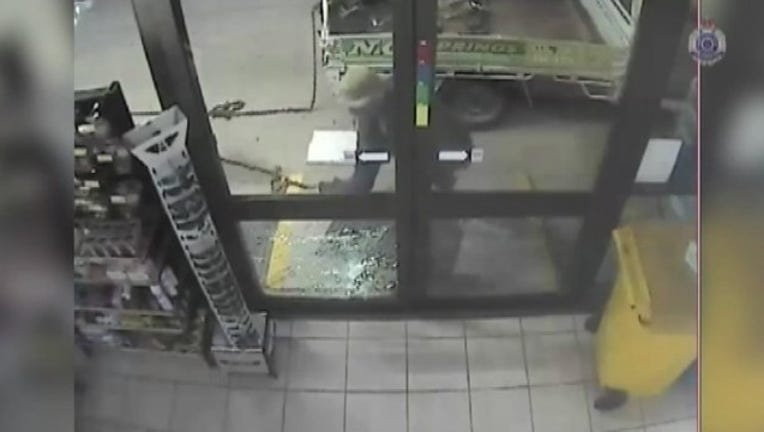 article
Australian authorities have released video of a man's failed attempt to steal an ATM. It's well worth the watch.
It happened in Townsville, Queensland, according to local police. He left empty handed.
That's because the chain on the back of his truck broke before he could use it to swipe the ATM from the gas station.
Click on the video to watch. He's reportedly still on the loose.