Man turns himself back in to deputies after cruiser-window escape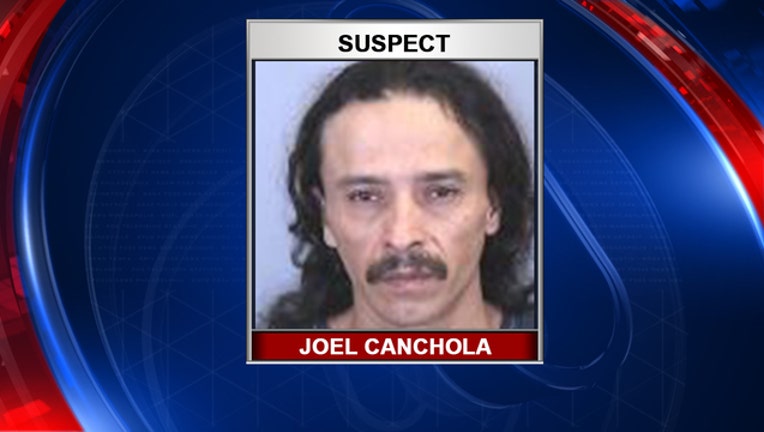 article
BRADENTON (FOX 13) - Saturday night, Martha Zamora had a seat close to the action outside of her home on 5th Street Court East in Manatee County.  She watched as a driver and passenger ran away after crashing into a fence.
"He went fast and he crashed into that palm tree. We were like, 'Oh!'" she said.
It didn't take long for Manatee County deputies to show up.  They have a sub-station right around the corner.
"It looked like if they were doing some freaking kind of bust out there," she recalled.
As deputies began talking to the two, they realized Joel Canchola had a violation of probation for drugs.
"When they found him they put him in the car," said Zamora.
Canchola wasn't there for very long.  He crawled out of the back seat window and made a run for it -- handcuffed and barefoot.
"He was that skinny that he fit through that window with his hands cuffed behind his back and took off and ran," Zamora continued.
Deputies with the Manatee County Sheriff's Office wouldn't go on camera today, saying they didn't want to speculate on what exactly happened until their investigation wrapped up.  But they told FOX 13 Canchola escaped on his own and he was the one that somehow got the window down.
An incident report said deputies stayed with the driver of the car while Canchola was handcuffed in a cruiser by himself. When deputies returned to the cruiser to turn on the air conditioning, they realized he was missing, leaving only his shoes behind.
The report said the back window lock was not engaged, allowing Canchola to operate the window.
"He looked like a little snail trying to fit through the window. I was just watching," added Zamora.
Deputies say Canchola turned himself in Monday afternoon.  He'll now be charged with a felony count of escape, plus violation of probation and providing false information.