Manatee County home explosion injures father and son, firefighter
BRADENTON, Fla. - Tampa Electric Company was working with firefighters to stop a natural gas leak in a Manatee County neighborhood Thursday when a nearby home exploded, sending three people to the hospital.
A woman who spoke to FOX 13 with the help of a translator said her husband and son were inside the home when it exploded and they were both badly burned.
A firefighter with the Cedar Hammock Fire Control District was also taken to the hospital with injuries.
The natural gas leak in the 2900 block of 9th Street West was reported around 11:30 a.m. As firefighters secured the area, TECO representatives tried to locate and control the gas leak.
Shortly after 2 p.m., the home located at 804 29th Ave. West exploded and caught fire, according to CHFCD.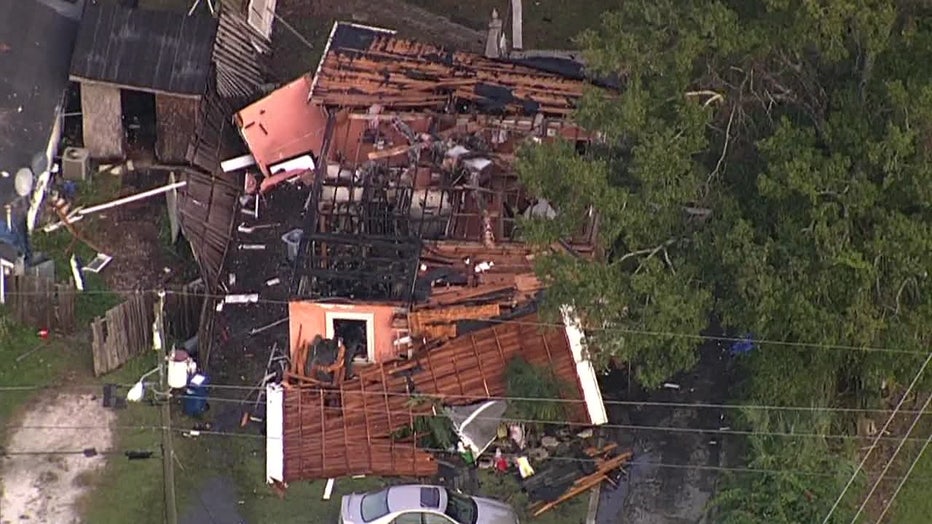 The view from SkyFOX showed the home's roof was scattered and in pieces around the property. At least one room appeared to have been totally destroyed by fire. 
Firefighters put out the fire and TECO located and stopped the gas leak.
According to CHFCD, Florida Power and Light shut off the power in the surrounding area due to a gas build-up in the sewer lines. Firefighters said they evacuated and checked all of the nearby structures.
Meanwhile, the Manatee County Sheriff's Office asked nearby residents to evacuate or shelter in place.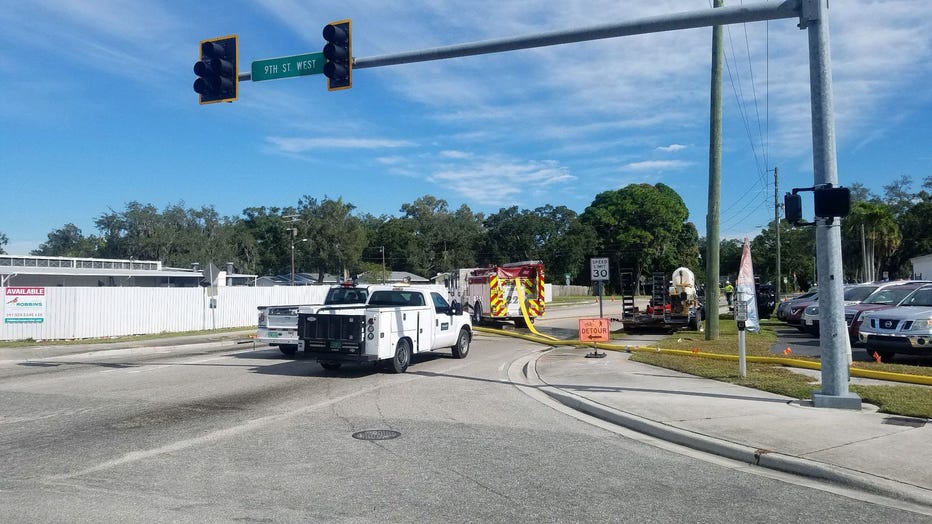 Courtesy: Cedar Hammock Fire Department
The state fire marshal has been called to investigate.
UPDATES: Get news alerts and updates in the free FOX 13 News app