New Bay area college graduates ready to enter workforce with promising signs from April jobs report
TAMPA, Fla. - The April jobs report was released Friday, the same day Hillsborough Community College and the University of South Florida held graduations, officially welcoming a new wave of young men and women into the workforce. 
Andrea Calle and Alejandro Pereira both graduated from USF with marketing degrees and are now looking for jobs. 
"I've been applying for a couple of months now and got a couple interviews," Pereira said. "So it looks good to be honest. 
READ: Feds raise key interest rate to highest level in 16 years
"I'm hoping to look for a marketing internship over the summer," Calle said. "I'm just kind of keeping an open mind and just open to any opportunities that come its way."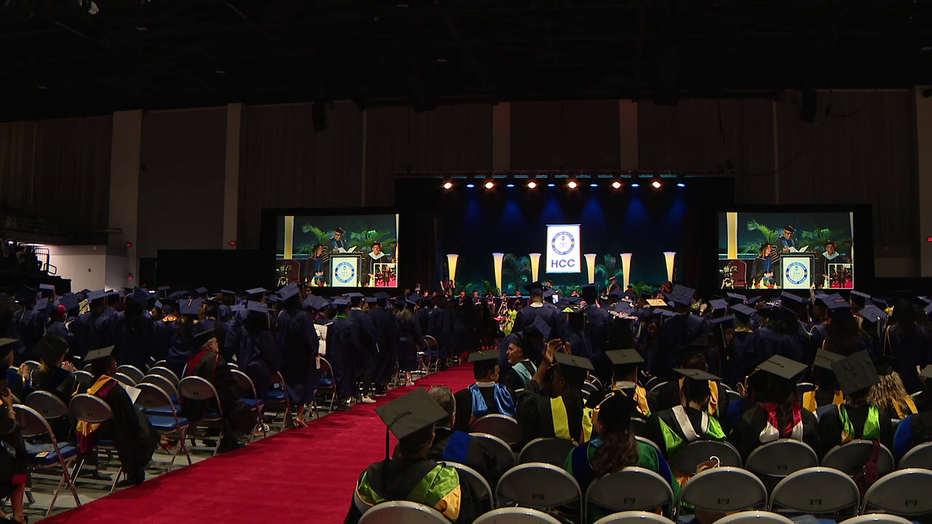 According to the jobs report, the national unemployment rate slid to 3.4%, matching a 54-year low, according to the Labor Department. 
Meanwhile, US employers added over a quarter-million jobs in April.
"Really, kind of what it's indicating is that the labor market is really kind of continuing this trend that it's been on for the past several months of really just kind of coming back and getting stronger. So the numbers were pretty good, were encouraging," USF Sarasota-Manatee Associate Professor of Instruction in Economics Michael Snipes said. 
MORE: Feeding Tampa Bay works to keep up with record level of food insecurity
The group of business and non-profit leaders that make up the Tampa Bay Partnership said they believe this area has a lot to offer recent grads.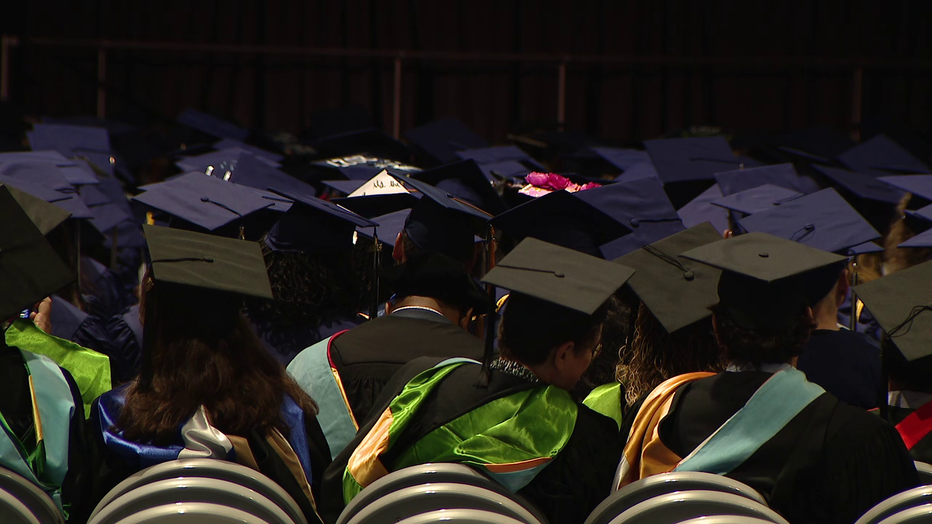 "We have put a lot of focus on growing advanced industry jobs, some new cutting-edge sectors, such as cybersecurity. And so I think this is a great time to be here in Tampa Bay," CEO Bemetra Simmons said. "We want them to stay here in the region as well."
"I'm very optimistic about finding something here in Tampa," Calle said. 
And some recent graduates – like HCC's Cheyenne Kuba – already have. 
"I have a job set up at BayCare St. Joseph's Main in their ER department for radiology," Kuba said. "I'm so excited. It's a beginning to saving lives and giving a diagnosis and giving answers and I know that's what everyone prays for."