Feeding Tampa Bay works to keep up with record level of food insecurity
TAMPA, Fla. - As the price of nearly everything keeps going up, it's put everyday necessities out of reach for a lot of families in the Bay Area. 
Feeding Tampa Bay says it's seeing a record level of need right now.
The organization is also working on expanding to a larger warehouse to meet the growing demand. Its new warehouse is expected to open next year, and it's coming at a much-needed time.
RELATED: Feeding Tampa Bay announces new expanded headquarters and plans toward hunger-free region
"The need in our community is worse than it has ever been," Feeding Tampa Bay President and CEO Thomas Mantz said.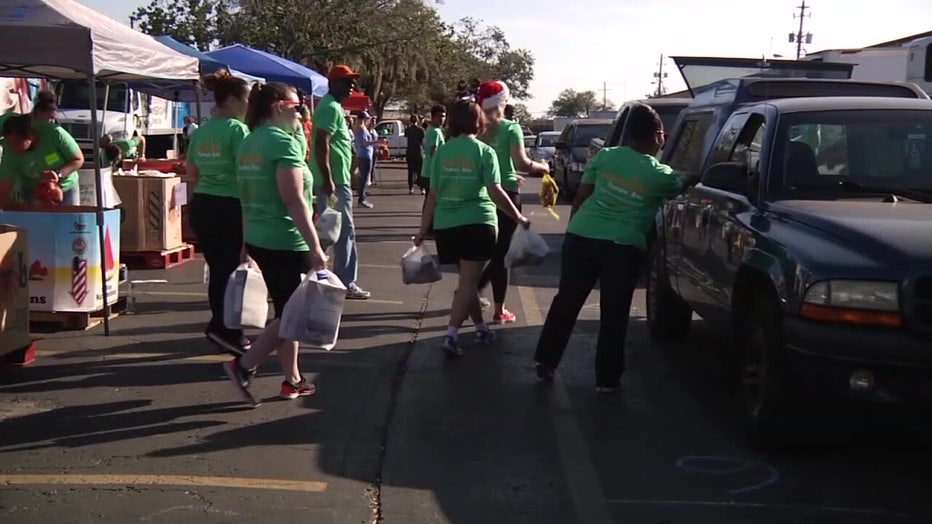 Volunteers load cars at Feeding Tampa Bay. 
Mantz said food insecurity is up 35-40% from pre-pandemic levels.
"Pre-pandemic, we had about, in our 10-county territory, about 650,000 to 700,000 folks who are considered food insecure, economically unstable," he said. "We know we're close to a million right now."
Mantz points to three major expenses – rent, food and gas – that are skyrocketing. He said the 30-35% of the average family's budget went towards these expenses, but now it accounts for closer to 60% of someone's budget.
READ: The Tunnel to Towers Foundation is making a difference in the lives of veterans and first responders
Mantz said this has changed the landscape of what it means to be food insecure.
"The income level of the people we serve continues to go up," Mantz said. "And another way to think about that is we used to serve what we called the poor, and then we used to serve what we called the working poor. Now, we serve everyone."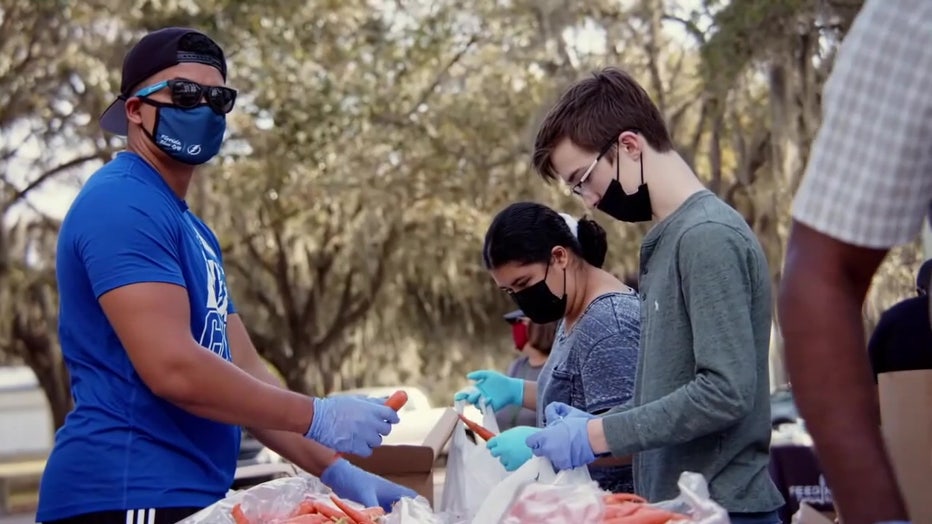 Volunteers sort food at Feeding Tampa Bay. 
Mantz said they'll provide at least 90,000 meals this year, but that's still not enough to meet the true need of people in the area.
"That's a significant amount of food that makes us one of the largest food banks in the United States," he said. "But the reality is we need to be closer to 150 million meals."
Feeding Tampa Bay said it's long outgrown its current warehouse, which has put a lid on how much it can provide.
MORE: New JW Marriott Clearwater Beach adds to tourism and local economy
"We turn away fresh produce because we don't have the storage or the ability to," Mantz said. "Make sure we move it in a timely fashion, so we'll be able to bring more food through. More volunteers can come and support us because we'll have a bigger space. We'll have more programs that when someone comes to get us for a meal, they will also be able to find other resources."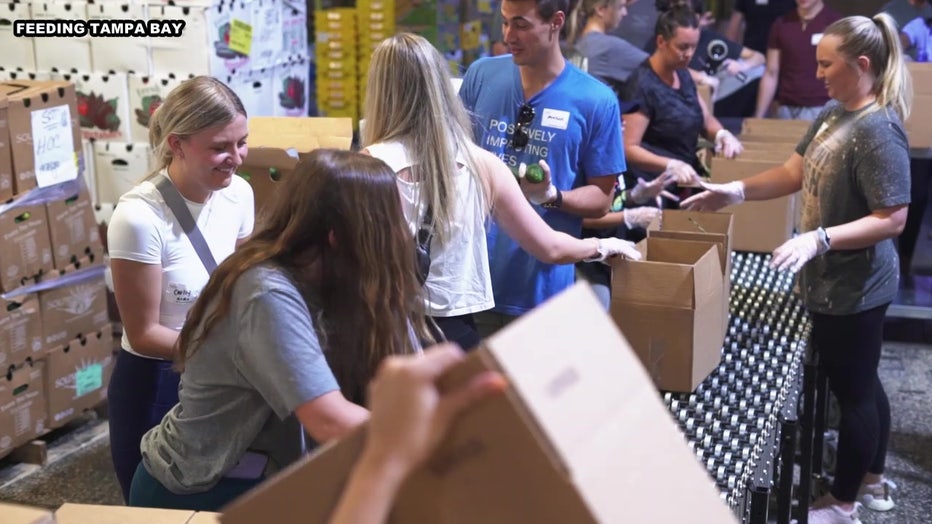 Volunteers load boxes at Feeding Tampa Bay. 
Expansion is on the horizon for the organization as Mantz said they're hoping to open the new warehouse in February 2024. 
"It's easy to look at the challenges that folks are having and distance herself from it," he said. "But we would remind everybody that the people that come to see us are your next door neighbor, your teacher, your friend, your coworker, folks that maybe are in your life every single day. Because economically, food insecurity doesn't affect the person on the corner of the street asking you for money. It affects folks who have jobs, homes and responsibilities."
The 217,000-square-foot property is on Causeway Boulevard in Tampa.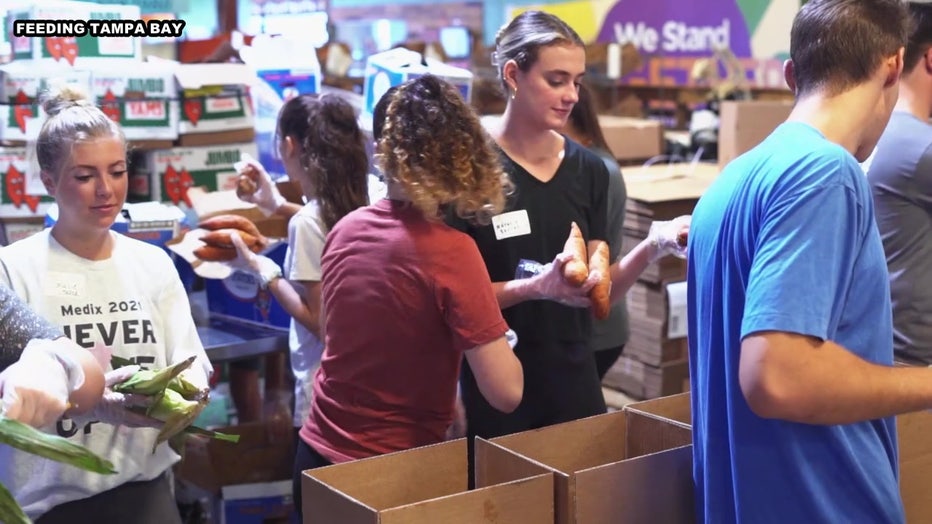 Volunteers load boxes at Feeding Tampa Bay. 
Mantz said they view their new facility as a community center that will have more capabilities than distributing food.
"We will push as hard as we can," he said. "We'll pedal as fast as we can, try to make sure that our friends and neighbors have resources, but we are supported by the community."
You can find more information about where to find food in your area here. If you'd like to volunteer or support the new warehouse, you can find more information here.