Nick and Aaron Carter's mom arrested in Hernando County over remote control dispute: reports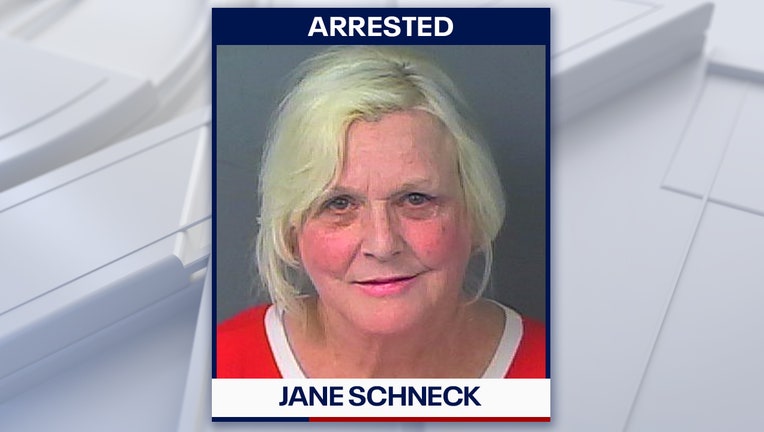 article
SPRING HILL, Fla. - The mother of singers Aaron and Nick Carter, who rose to fame with the Backstreet Boys, ended up in the Hernando County Jail after arguing with her husband over a television remote control, according to TMZ. 
Jane Schneck was arrested Friday night for domestic battery after drinking with an adult family member and getting into a verbal argument that turned physical. 
TMZ reports that Schneck and her husband began arguing because she was listening to music so loudly on the television that he couldn't go to sleep. 
Sources told TMZ that Schneck grabbed the man's wrist because he pulled out his phone to record the incident. That's when he called law enforcement. 
READ: Aaron Carter's official cause of death revealed: coroner
According to TMZ, deputies watched the cell phone video and arrested Schneck. 
Jail records show that Schneck was booked into jail early Saturday morning and was released that evening after posting a $100 bond. 
TMZ states that her husband was not injured during the altercation and did not want to go to the hospital.