Aaron Carter's official cause of death revealed: coroner
Aaron Carter died from "drowning," according to the Los Angeles County Department of Medical Examiner-Coroner.
The "effects of difluoroethane and alprazolam" were listed as contributing factors in his death. 
The manner of death was ruled an "accident," according to the coroner. 
Difluoroethane is aerosol propellant found in spray cans and alprazolam is commonly referred to as Xanax.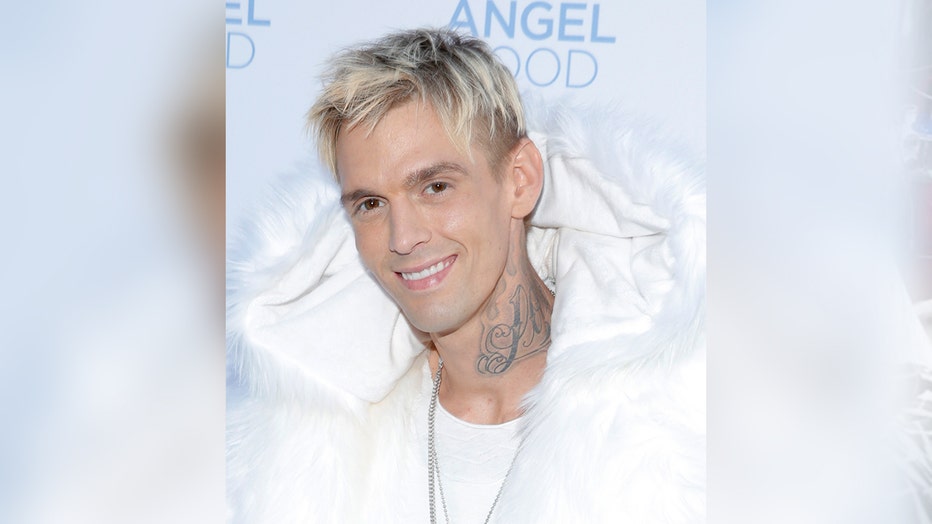 FILE PHOTO -- Singer/songwriter Aaron Carter. (Photo by Alison Buck/Getty Images for Project Angel Food)
PREVIOUS COVERAGE: Singer Aaron Carter found dead inside his Lancaster home
"On the morning of November 5, 2022, Mr. Carter was found submerged in the bathtub at his residence, located in Lancaster, by his reported housekeeper who called 911 and was instructed to begin CPR," the department said in a release.
"Paramedics were called to the location and Mr. Carter was pronounced dead at the scene at 11:14 a.m." He was 34. 
The Medical Examiner's office added, "After the scene investigation, Mr. Carter's body was transported to the department's Forensic Science Center for examination.
"On November 6, 2022, the deputy medical examiner completed a full autopsy on Mr. Carter. Following the completion and receipt of relevant test results, the cause of death was certified on April 14."
Aaron is survived by his one-year-old son, Prince, whom he shared with fiancée, Melanie Martin. 
Carter publicly struggled with addiction issues throughout his life and admitted his sister Leslie, who died from an overdose in 2012, introduced him to huffing – the practice of inhaling fumes from household items.
"Started when I was about 16," he said on an episode of "The Doctors." Carter revealed that after his stint on "Dancing with the Stars," he began going to "Staples and Office Depot" to purchase inhalants, "buying it with cash so it wouldn't be reported on receipts or anything like that, so no one could trace me."
He added, "I was huffing because I was really f---ing stupid and sad, but this is really no excuse. I was huffing because I'm a drug addict."
Carter, the younger brother of Backstreet Boys member Nick Carter, rose to fame at age nine after releasing his self-titled debut album in 1997.  
His follow-up album, 2000's "Aaron's Party (Come Get It)," sold over three million copies in the U.S. and produced several hit singles including the title song, "I Want Candy" and "That's How I Beat Shaq".