North Carolina triple shooting suspect arrested in Hillsborough County will be extradited
TAMPA, Fla. - A North Carolina man accused of opening fire on a 6-year-old girl and her parents when a basketball rolled into his yard made a brief court appearance in Tampa, one day after turning himself in at the Hillsborough County Sheriff's Office.
Friday morning's proceedings were focused on returning 24-year-old Robert Louis Singletary to Gason County in North Carolina. The Tampa judge addressed him in court and asked him if he was willing to waive extradition.
"You're here on a fugitive warrant from North Carolina," the judge stated. "It does not have a bond. Are you going to sign the waiver of extradition form today?"
"Indeed," Singletary responded.
"Thank you, sir."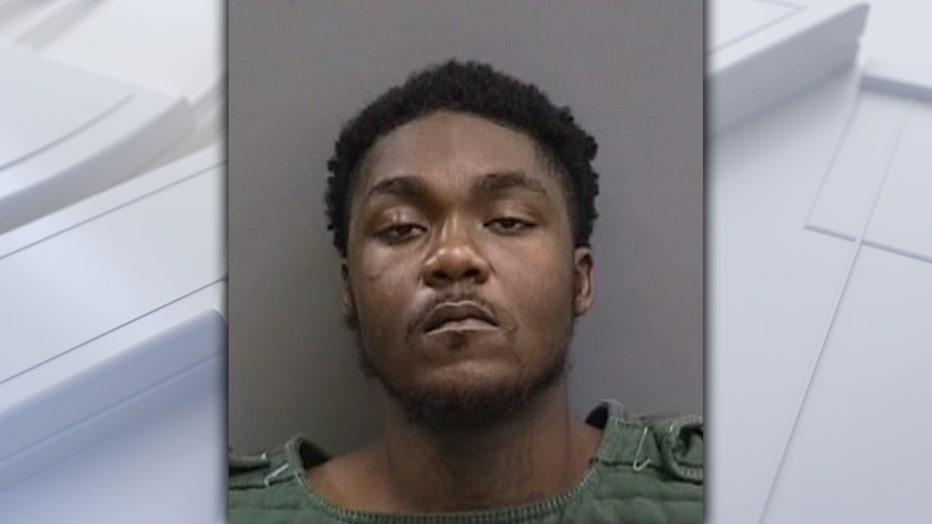 According to Gaston County officials, children were playing basketball and swinging on a swing set when a ball went into Singletary's yard on Tuesday evening. Investigators said he began yelling at them, pulled out a gun, and began firing at the family.
Singletary is accused of shooting William James White, Ashley Hildebrand, and a 6-year-old who has not been identified, according to FOX affiliate WJZY. White and the 6-year-old remain in serious condition. Hildebrand suffered a grazing gunshot wound. Investigators said another person was shot at but was not hit by gunfire. 
READ: Woman accused of shooting co-worker at Tampa assisted living facility
Gaston County, North Carolina said Wednesday that they obtained arrest warrants for Singletary's involvement in the shooting. He is being charged with four counts of attempted first-degree murder, two counts of assault with a deadly weapon, and one count of possession of a firearm by a felon. 
Singletary turned himself into the Hillsborough County Sheriff's Office Thursday afternoon. Police in North Carolina said they were able to confirm his identity.
There is no word yet on when he will be extradited back to North Carolina.
Gaston County police are continuing to investigate the shooting. Anyone with information about the incident is asked to contact Detective J. Brienza at (704) 866-3320 or Crime Stoppers at (704) 861-8000.