Officer, K9 to return to work after being burned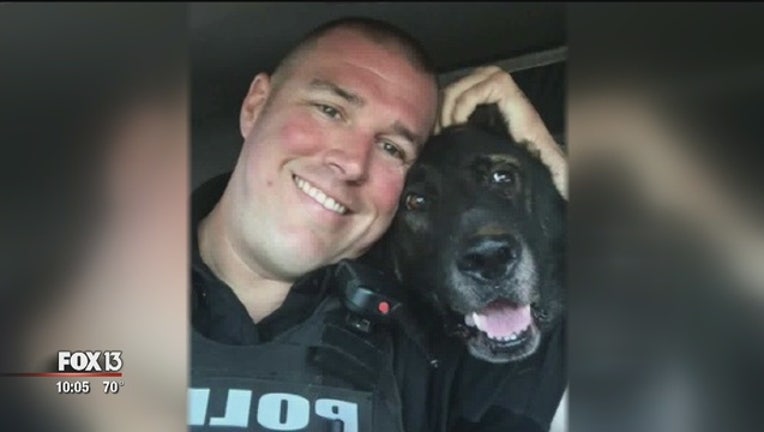 article
TAMPA (FOX 13) - A Tampa Police K9 officer and his dog will return to work Monday, more than three weeks after they were placed on leave following a dangerous incident in which a burglary suspect threw flaming liquid on both of them.
Fearing for his life, Officer Tim Bergman opened fire, striking the suspect. K9 Indo received burns on the head. The officer was able to extinguish the flames and was not injured.
The suspect -- later identified as Joey Antonio Kennedy -- was hit in the abdomen.  The 40-year-old was taken to the hospital but is expected to recover.
Bergman, a 12-year department veteran, was put on standard paid leave during the shooting investigation.
As they return to work Monday, they will meet with Danielle Martin, Executive Director of Frankie's Friends, an organization that provides support to pets in need of lifesaving veterinary care. In Tampa, the organization provides first aid training and first aid kits to K9 officers to help them care for their dogs.
Martin will provide Officer Bergman with a new first aid kit, since he used some of the materials to care for Indo after the attack. To learn more about Frankie's Friends go to FrankiesFriends.org.