Paralyzed Ruskin man starts lawn business despite disability
RUSKIN, Fla. - A Ruskin man has turned his disability into a success following a terrible motorcycle crash eight years ago. 
Jared Ramella's life changed in an instant when the motorcycle he was riding was struck by a car.
"It was really tough. A lot of dark days and times," Ramella shared. "About eight years ago. I was hit in a motorcycle accident, and I was paralyzed from the waist down."
He was an aspiring musician and had just graduated from college at the time of the crash.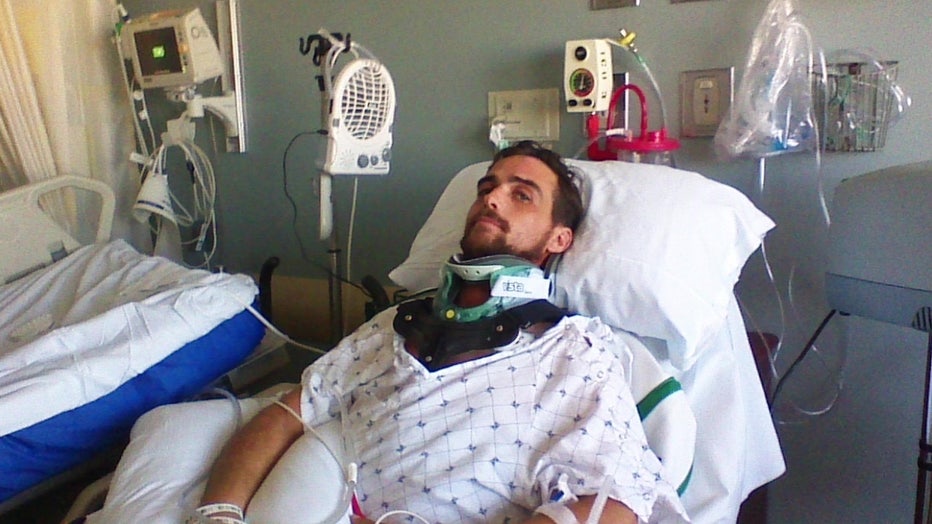 Jared Ramella in hospital bed following motorcycle crash. 
"Went on the road, was doing my dream job, and then all of a sudden It was gone, and I didn't really want to deal with it," shared Ramella. "I didn't care to deal with it. I was relegated to just being like this and living at home on disability," he continued.
READ: Manatee County theater project shines spotlight on artists with developmental disabilities
That all changed in 2020 when Ramella went to the dentist to get treatment for a toothache and ended up meeting the love of his life, who he eventually married. 
"It was very much love at first sight," said Ramella's wife, Taylor. "I'm passing by a front desk of the dentist's office thinking, Wow, he's really cute. We don't have many cute young folks in the Sun City office very often."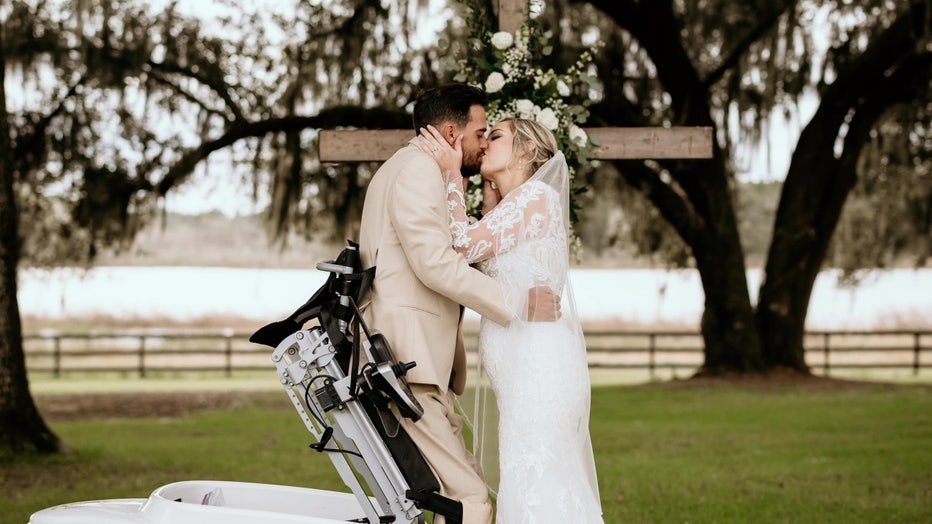 After they tied the knot, Ramella said he got tired of sitting at home while his wife went to work. 
"I wanted to provide. I wanted to be something in the relationship. Not just be there," Ramella said. 
READ: New Port Richey athlete with autism invited to run Boston Marathon
One day looking out the window, Ramella watched someone cut his grass and decided he wanted to do it himself.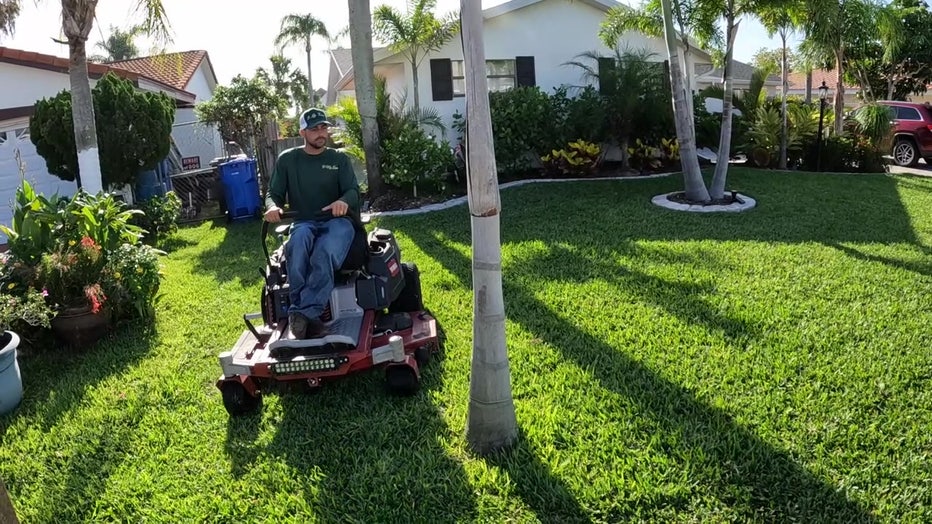 "We tied a rope to a tree and got me on it. And I started mowing my yard. Neighbor asked me to mow there's. Parents ask me to mow there's," Ramella recalled.
READ: Fitness coach creates largest Special Olympics team in Hillsborough County
That planted a seed for him to  start his landscaping business called "O My Lawn."  
"Just keep trying to do things, keep trying to push yourself. See what you can achieve even with what you lost," said Ramella.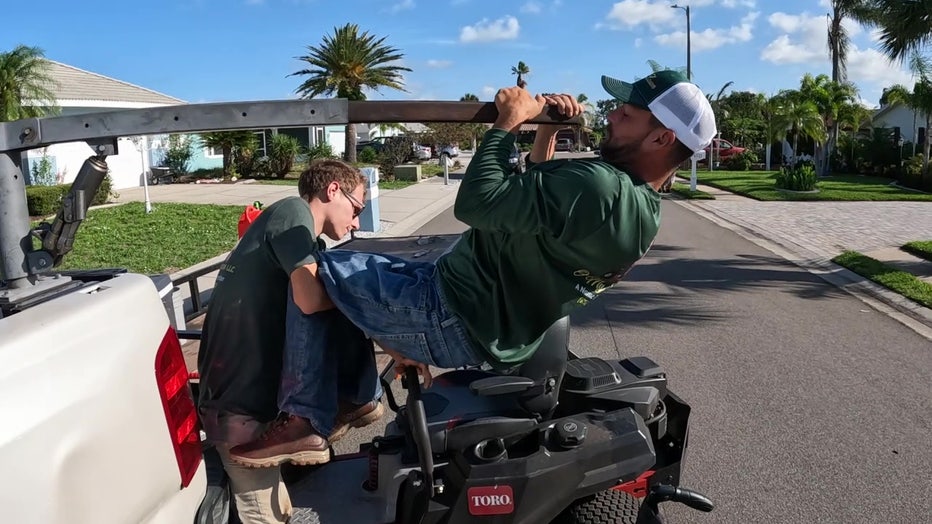 Jared Ramella's nephew helps him get onto the lawn mower. 
Ramella's nephew works with him and transfers him on and off the mower.
"Go out get a job. You can do it. It's possible," Ramella shared. 
READ: Program pairs dogs and children to enhance reading skills
Now, Ramella has a successful business that grew from his grit and determination. The lawn service is two months old and Ramella now has five employees. 
If you would like more information on "O My Lawn" call 813-255-0397 or email omylawnllc@gmail.com.