Passport application surges causes processing delays
TAMPA, Fla. - Taking an international trip this year? If you're due to renew your passport or need to apply for the first time, officials and travel experts recommend getting your application in as soon as possible. 
In February, the State Department updated expected passport processing times to 8 to 11 weeks for routine service and 5 to 7 weeks for expedited. The estimated timeframes do not include mailing time, which officials say can add several weeks. 
"They used to be able to turn those expedited passports around within a month. That's no longer the case," said Clint Henderson, managing editor of travel website The Points Guy. 
Extended Wait Times
According to the State Department, they are currently receiving record numbers of passport applications, and are struggling to keep up with what's expected to be an unprecedented year for international travel.
READ: Spring break could break tourism records across Tampa Bay
"We are on track to set the record for the highest demand year ever, far surpassing volumes seen during previous surges in demand in 2007 and 2017. During some weeks this winter, the Department received more than 500,000 applications, the highest number ever for this time of year, exceeding our official projections," according to a recent State Department release.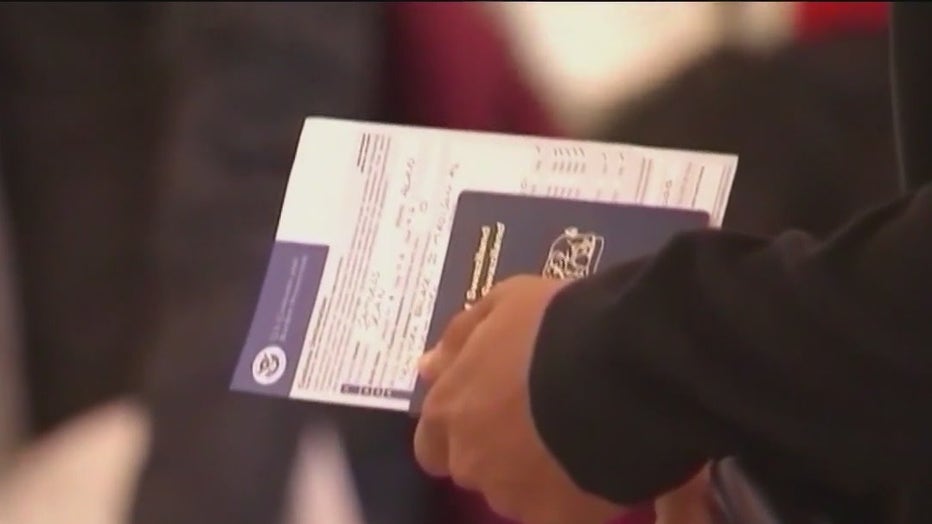 File: A traveler with a passport in hand. 
Officials say they're directing more resources to meet demand, have opened a new satellite office to help with processing, and are "aggressively" hiring across all passport agencies and centers.
Industry experts warn wait times are expected to increase, and many travelers have reported processing times extending well beyond the Department's listed estimates.
"Start the process as early as possible. Go ahead and pay for the expedited service because you never know with things taking as long as they are what that delay could be like. Also, mail has not exactly been super reliable or fast, so anything you can do to get ahead of the curve of this, the better," said Henderson.
Emergency Travel 
For those left in processing limbo, your local U.S. Representative may be able to help nudge things along, provided your application is at least listed as "processing" on the State Department's website. 
"For emergency situations where you've made your airline reservations and they're nonrefundable, or there is a death in the family and you need to travel, contact my office. Contact members of Congress. We can help expedite things in an emergency situation. Sometimes, though, it means that you have to travel for an emergency appointment. But that could be a better option than having to pay for a trip that you're not able to take," said Tampa Representative Kathy Castor. 
READ: Survivors of deadly Mexico kidnapping returned to U.S.
You can check your application's status here. 
If your application status is listed as "not available" and you're within two weeks of your departure date, contact the National Passport Information Center to schedule an emergency appointment.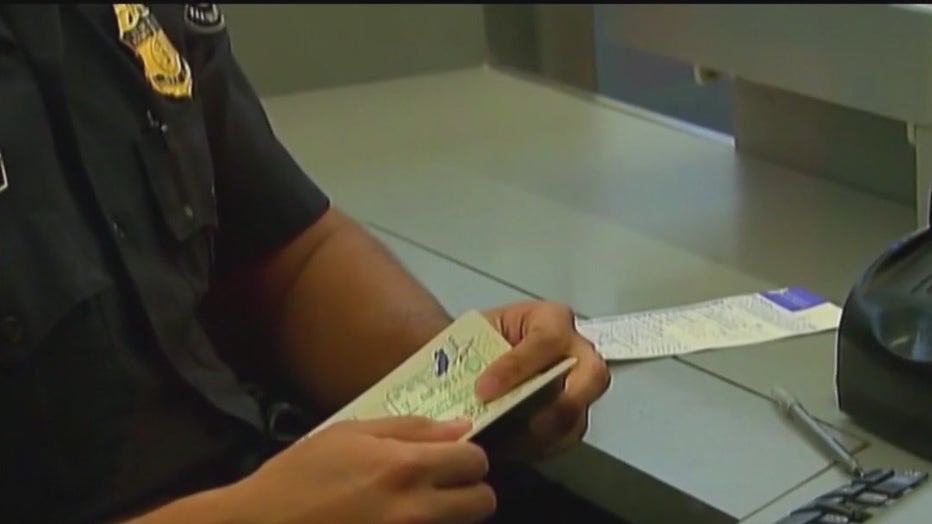 File: A persons flipping through a passport. 
Appointment availability is not guaranteed and may require significant travel. Passport Offices are not located in every state, hours are limited, and services are by appointment only. To make an emergency appointment, call 1-877-487-2778. 
"Frankly, we've heard some The Points Guy employees have had trouble reaching the passport agencies to get an emergency appointment so there's a lot working against the consumer right now when it comes to passport renewals," said Henderson. 
READ: New 'dashboard' launches, reveals which airlines let families sit together fee-free
Some travelers report spending hours on the phone attempting to get through to the National Passport Information Center. 
"We understand some customers are facing extended wait times when calling the National Passport Information Center and we are taking steps to improve the experience. We encourage customers to check the status of their passport application and sign up for updates via email," the Department stated in their release.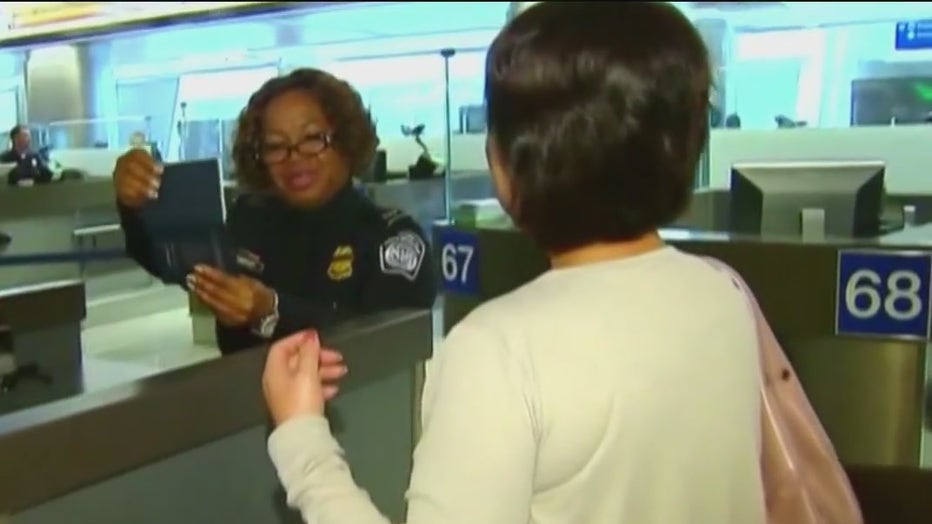 File: A security officer checks a traveler's passport. 
With spring break underway, some passport offices have extremely limited appointment availability. 
A recent check on Miami's passport office showed the soonest available appointments exactly two weeks out, effectively limiting travelers to appointments on the same day of travel in some cases. 
How to Apply
Currently, only paper passport applications are being accepted. A pause on a limited release of an online renewal system has not yet been lifted.
Officials initially indicated the online pause would last a month, but the current backlog of applications does not make things promising for a timely return of the new service.
READ: US issues strongest-possible 'do not travel' warning for Mexico ahead of spring break
"When it works, will be a blessing to folks. It should expedite things, but it's not there yet," said Castor. "I know at all agencies, all employers are struggling with making sure they have enough personnel to get the job done. They need a solid workforce to process applications and that, combined with the unprecedented number of passport applications, I think that's causing the delays."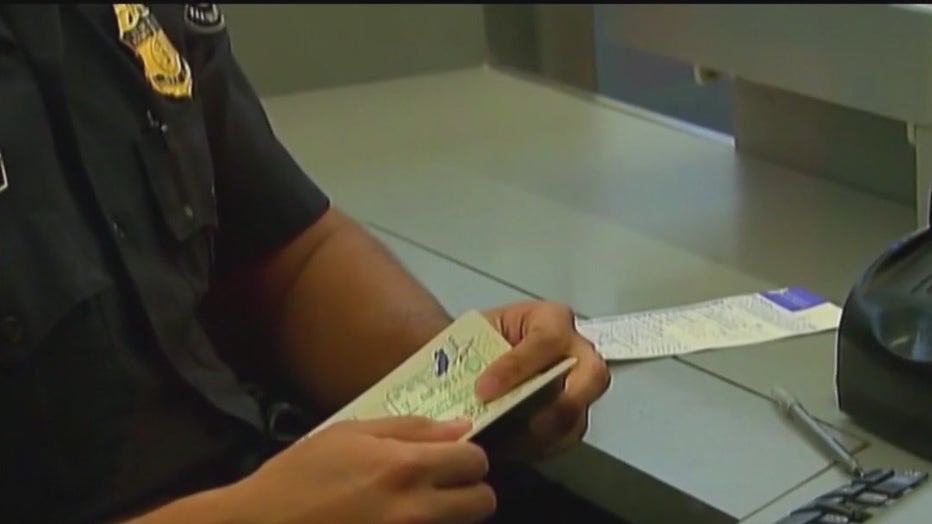 File: A persons flipping through a passport. 
Applicants can also visit their clerk of court's office to obtain paper applications and get help with the application process. 
"That can be an easier way, especially for parents with children who are trying to obtain their first passport, where you need to do so in person," explained Castor. "It can be simpler and faster than trying to make an appointment at a passport office right now."