Penguin Chicks Baby Boom at Georgia Aquarium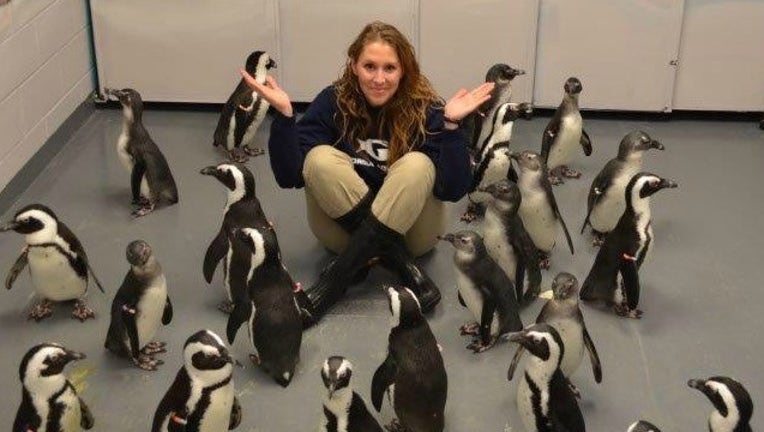 The Georgia Aquarium is crossing its "flippers", in hopes of having an African penguin chicks baby boom this year. The penguins have been working hard building nests in the Georgia-Pacific Cold Water Quest gallery. And you know what that means!
24 hatchlings have joined the family since 2012 and some of them are already adults. It's all been a big part of the very important Species Survival Program. To put these adorable lives into perspective, they are listed as endangered, by IUCN. The population of these penguins has declined 90 percent throughout the 20th century. Oil spills, guano collection, and decreasing food availability have been the biggest threats.
The penguins are surrounding Senior Animal Care & Training Specialist, Erin Morlang.
You can help the Georgia Aquarium celebrate National Penguin Awareness Day on January 20. To learn more about this special species, visit GeorgiaAquarium.org.