Photographer captures stunning photo of more than 50 eagles in tree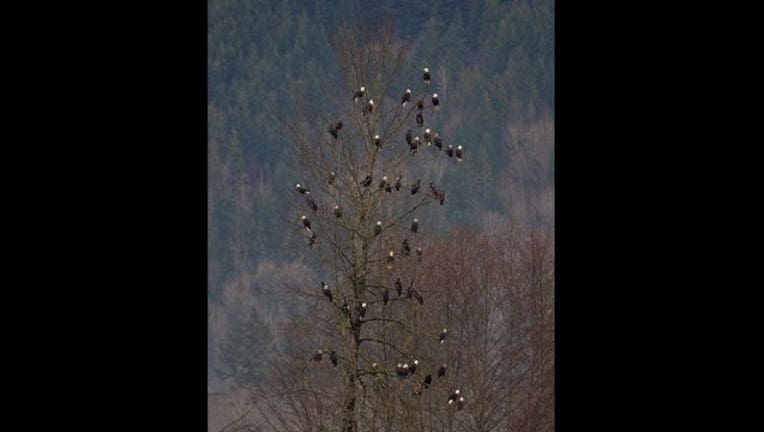 A photographer captured an almost unbelievable shot of dozens of eagles stacked up in one single tree.
The photo was taken along the Nooksack River near Deming, Washington by Chuck Hilliard. He says the eagles gather in that spot in early winter to feed on spawning chum salmon.
Though the photo was taken in 2012, it is still being widely shared across the internet.
Hilliard says the eagles appear to be supervising their young as they fed on the salmon. "If an adult from outside this area flew in and harassed the young, the parental adults would fly down and run it off. It was pretty cool watching and listening," he said.
On his Facebook page, Hilliard says it is by far the most popular photo he's ever taken.