Police: Looter steals, crashes into Temple Terrace business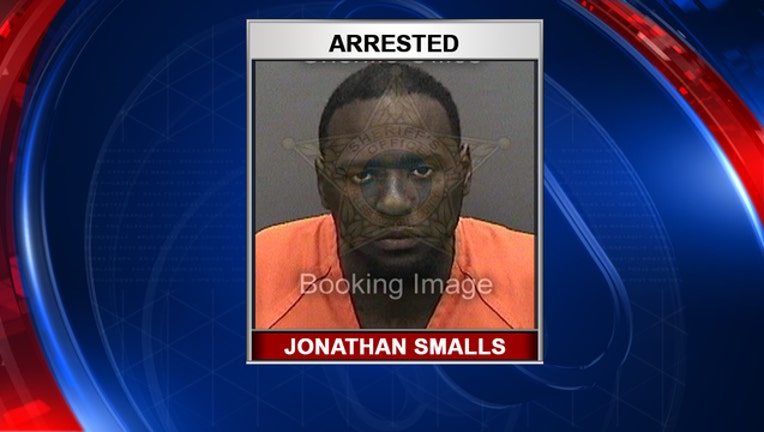 TEMPLE TERRACE, Fla. - Police arrested a man after burglarizing a store during a state of emergency.
Temple Terrace police arrested Jonathan Smalls, 31, of Tampa, on Sunday morning. They said Smalls crashed a stolen pickup truck into the front of DTLR Clothing Store, located at 9233 North 56th Street, and fled with a "large quantity of clothing."
Police said they conducted a traffic stop after finding out the truck was traveling westbound on Busch Boulevard, but Smalls didn't stop until he lost control and crashed into a street sign located at 40th Street near Seward Street.
They said he ran from the scene, but after a brief foot-chase, Smalls was arrested. Police said they found clothing from DTLR Clothing Store, as well as stolen shoes from Shoe Mountain on Fowler Avenue in Tampa.
Smalls faces multiple charges including burglary of a business structure during a state of emergency and grand theft during a state of emergency.