Police: Man tries to take selfie, accidentally fires gun in club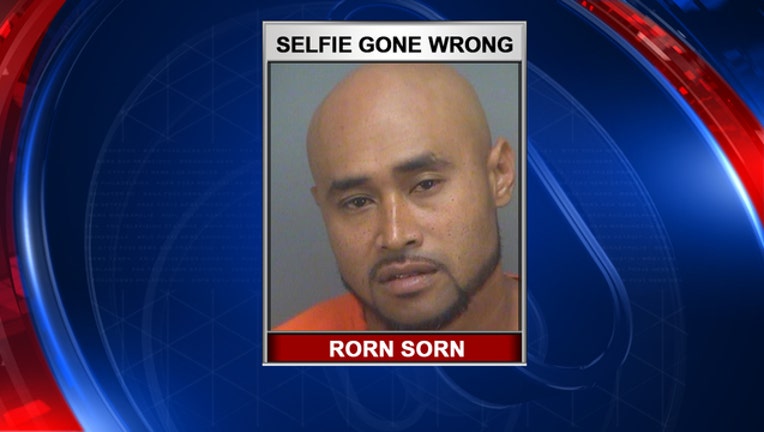 ST, PETERSBURG (FOX 13) - According to police, a man went into the bathroom at Club Lust in St. Petersburg Friday night to take a selfie with a handgun. But the gun went off, and fired a bullet that went through the women's restroom door. 
Police arrested 34-year-old Rorn Sorn after he attempted to flee the scene.
He was charged with being a convicted felon in possession of a firearm, possession of Xanax, and possession of marijuana less than two grams.
No further information is available at this time.