Rays fans keep spirits up at 'Running with the Rays' 5k
ST. PETERSBURG, Fla. - It was "Rays Up' for racers Sunday morning, as hundreds took off from outside Tropicana Field along the 3.1-mile route through downtown St. Pete and Al Lang Stadium to come back and cross the finish line right on the field. 
"You got to run through two professional stadiums, and I think that's a pretty unique course," VP of Marketing for the Rays Patrick Abts, laughed. 
It was all part of the "Running with the Rays" 5K, held in person for the first time since it was created during the pandemic. But, there was still an option for people to participate virtually, and they ran all over the globe.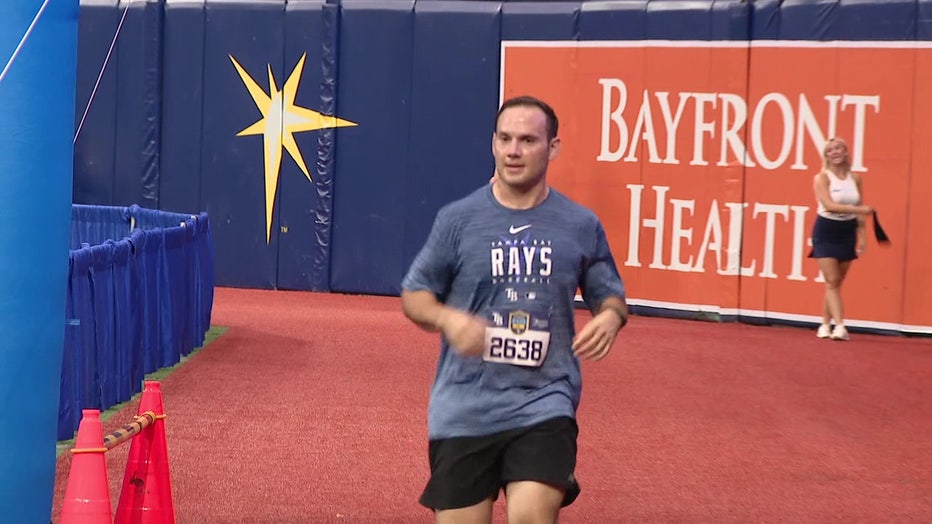 Man finishes Running with the Rays 5K. 
"We actually had participants register from the U.K, Canada, the West Coast, and all over the state of Florida and outside our region here in Tampa," Abts added. "But a vast majority of the runners and walkers actually came here in person to Tropicana field." 
READ: 106-year-old Rays super fan enjoys historic game at Tropicana Field
Their energy was electric. Despite the team's first loss to the Toronto Blue Jays this weekend, it's been a great time to be a Rays' fan as they racked up 13 straight wins to start the season.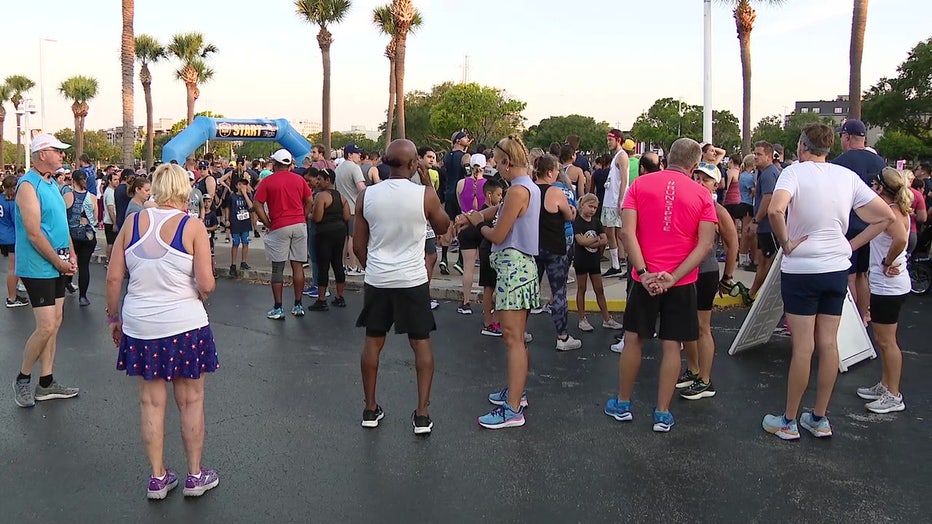 Hundreds participate in 'Running with the Rays' 5k
"We're from the area, we're huge Rays fans, of course, and we wanted to come out and celebrate," runner and Rays fan Mike Hall said. 
MORE: SCPA Pet walk raises more than 150 thousand dollars for shelter animals
The race was also one of the many ways the organization could give back to the community that loves them. A portion of all the proceeds will benefit the Rays baseball foundation and the Rowdies Soccer Fund.
"They do a lot of work around youth development, wellness, social responsibility, and education," Abts explained. "So it's really great that so many people were able to contribute to so many great non-profits across the region."