Ringling Bros. circus announces Tampa stops during comeback tour in 2024
PALMETTO, Fla. - "The Greatest Show on Earth" is back with a re-imagined version without animals.
It's been six years since Ringling Bros. and Barnum & Bailey circus ended its 146-year run due to declining ticket sales and backlash from animal rights groups. But now, they will launch a revamped tour this fall, starting in Louisiana. For Tampa, tickets are on sale for the following 2024 tour dates: Jan. 5-7. There are a total of six show times inside Amalie Arena.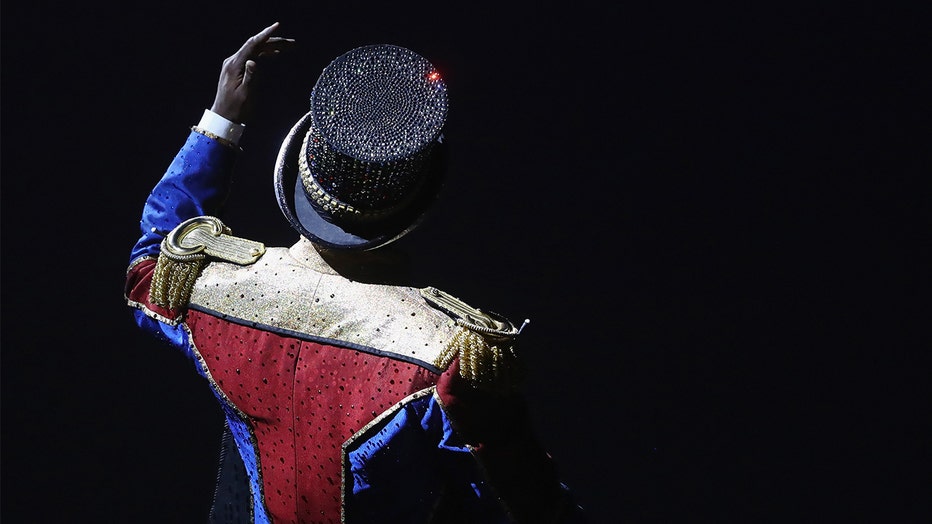 Ringmaster Jonathan Lee Iverson performs on the final day of the Ringling Bros Barnum and Bailey Circus on May 21, 2017 in Uniondale, New York. Known as "The Greatest Show on Earth", the circus performed its final act after a 146 year run. (Photo by
Admission can be purchased through Ticketmaster.
The circus is owned by Feld Entertainment, which is based in Palmetto, Florida. This time around, officials say audiences can expect a different experience.
PREVIOUS: 'The Greatest Show on Earth' announces animal-free return to big top
The 75 performers from 18 countries will include performers on a triangular high wire 25 feet off the ground, crisscrossing flying trapeze artists, a spinning double wheel powered by acrobats and BMX trail bikes, unicycle riders, and skateboarders doing flips and tricks.
Aerialist Paulo dos Santos seems to be flying in space during his act on May 20, 2017. (Photo by Michael S. Williamson/The Washington Post via Getty Images)
The tour kicks off in Bossier City, Louisiana, from Sept 29-Oct. 1 and then goes to Ohio, Wisconsin, Pennsylvania, Ohio, Illinois, Missouri, Maryland, Michigan, and Indiana and ends the year in Oklahoma. It restarts in 2024 in Florida.
The show is a complete rethink of a modern circus. Feld Entertainment has been working on everything from how to integrate clowns, the branding and merchandise over the past four years.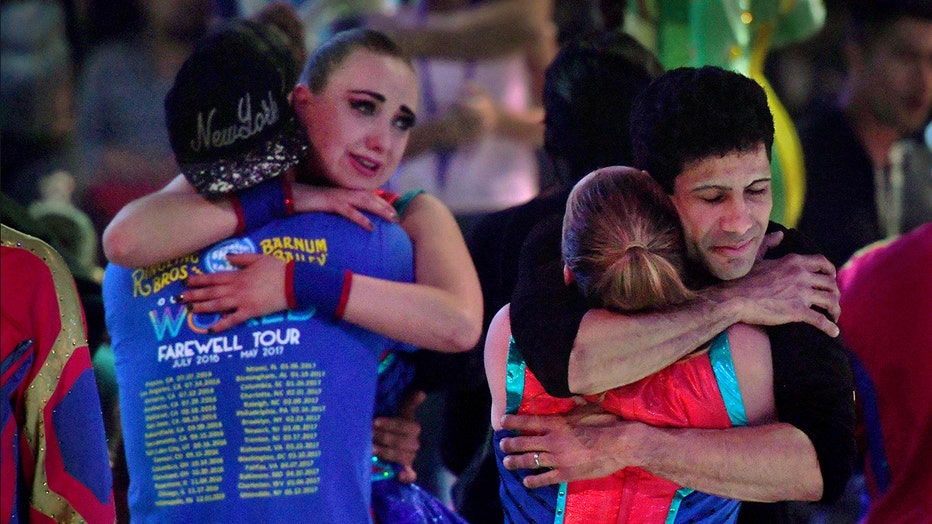 There were plenty of hugs and tears from performers, support crew, management and spectators moments after the last Ringling Bros. and Barnum & Bailey circus performance ended on May 21, 2027. On the floor of the arena the as group broke out in s
"We knew we were going to come back. We didn't know exactly how," says Kenneth Feld, chair and chief executive officer of Feld Entertainment. "It took us a long time to really delve in and take a look at Ringling in different ways. It became a re-imagination, a rethinking of how we were going to do it."
Back in 2016, costly court battles led to the end of the elephant acts in 2016. 
FROM 2016: Ringling circus elephants to retire in May
People for Ethical Treatment of Animals have praised the "animal-free revamp." The final circus show of the era was in New York and streamed on Facebook live.
The rebirth extends the circus' long run that dates back to a time before automobiles, airplanes, or movies, when Ulysses S. Grant was president and minstrel shows were popular entertainment.
"There is no substitute for live entertainment. You cannot get an emotional response from people looking at a two-dimensional screen as you can when they are experiencing 'The Greatest Show on Earth' or any kind of live entertainment," says Feld.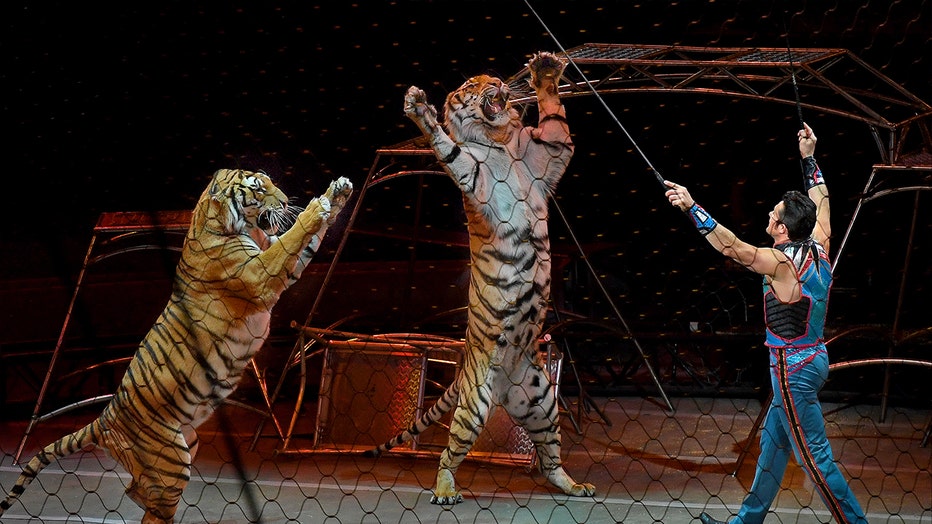 Alexander Lacey and his big cat show on May 21, 2017. (Photo by Michael S. Williamson/The Washington Post via Getty Images)
The new production design includes moveable staircases and two main stages. Audiences will have a 360-degree view with live camera feeds and virtual reality, and lighting and sound design that tracks the performer.
"The technology in the show is about enhancing experience, not just technology," said Juliette Feld Grossman, chief operating officer of Feld Entertainment. "We have so much activity and action so we want to make sure that we never miss the biggest moments in the show."
Grossman said that when she and her team were rethinking what the circus could be, they landed on the concept of fun and a sense of play being critical. She promises to "give the audience something that they haven't seen or that they didn't even know to anticipate."
The Feld family, which bought the circus in 1967, has branched out, buying and creating other large-scale touring shows, such as Disney on Ice, Marvel Live, and Monster Jam. Feld said there is something about the circus that people hold dear.
The Associated Press contributed to this report