Sarasota County firefighters' boat training allows them to respond to Skiers Island brush fire
SARASOTA, Fla. - A brush fire that sparked from an out-of-control camp fire was burning Sunday on a small Sarasota County island, meaning without a helicopter, there's only one way fire crews can get to it – by boat. 
White smoke replaced flames that had spread on Skiers Island Sunday afternoon. While it's illegal, Sarasota County fire crews said a camp fire grew out of control and turned into a brush fire.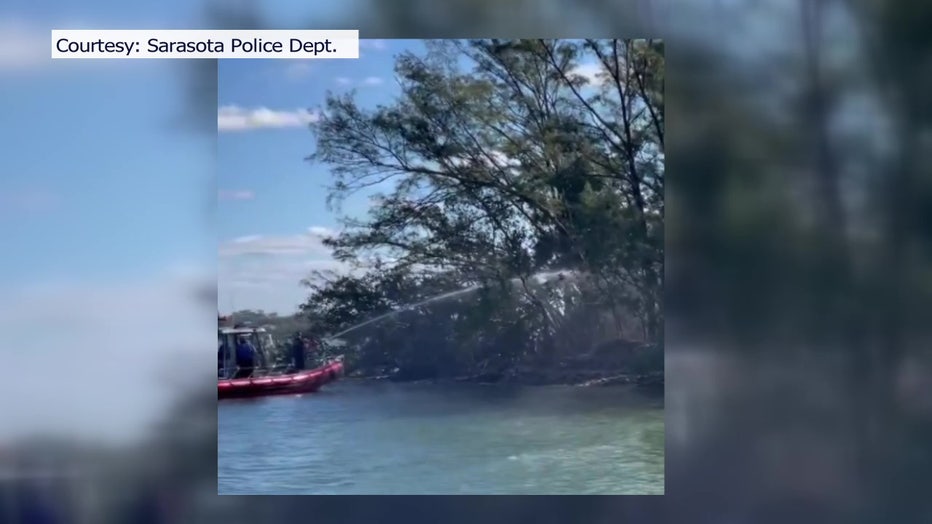 "Going out and starting a fire on one of those islands is illegal. You are not allowed to do that," said Sarasota County Fire Rescue Assistant Chief Tim Dorsey.
READ: Residents of a Sarasota condo community not eligible for county help to remove Hurricane Ian debris
At the time, crews weren't sure if there were people on the island after the fire sparked. The island is uninhabited, but is frequented by boaters. No injuries were reported.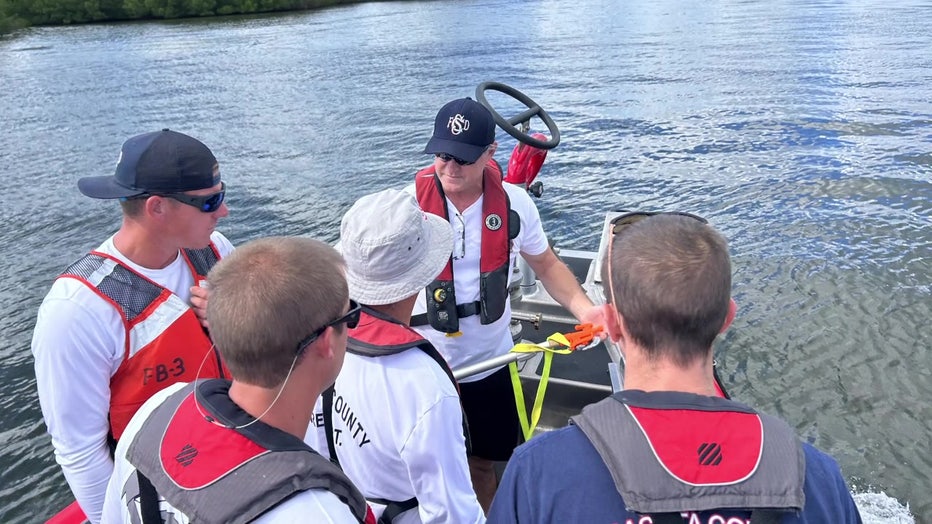 While their trucks couldn't respond, a fire rescue boat could. The additional training Sarasota County Fire Rescue has undergone allows firefighters to do their job by land or by sea. 
"The fire rescue boat and our marine program have an enormous benefit for firefighting as well as rescue work and running emergency medical calls on the water," said Assistant Chief Dorsey.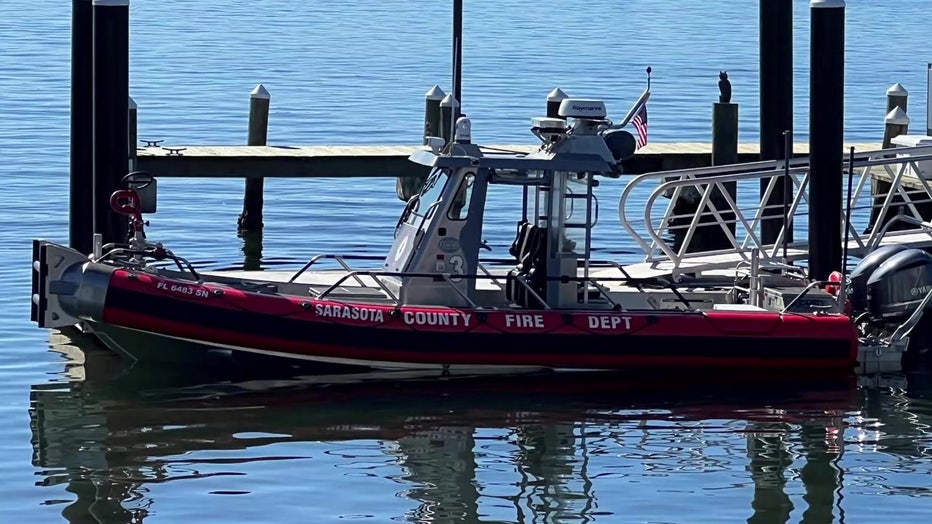 With the response from the water, the brush fire on Skiers Island was extinguished. Fire rescue has been working on additional training to help in emergencies like these.
MORE: Brian Laundrie's parents file motion to avoid adding family attorney as co-defendant to Gabby Petito lawsuit
"Firefighting is just one facet of what we utilize the boat for. Whether it's a fire that's on land, a fire on another vessel or what it maybe," said Assistant Chief Dorsey.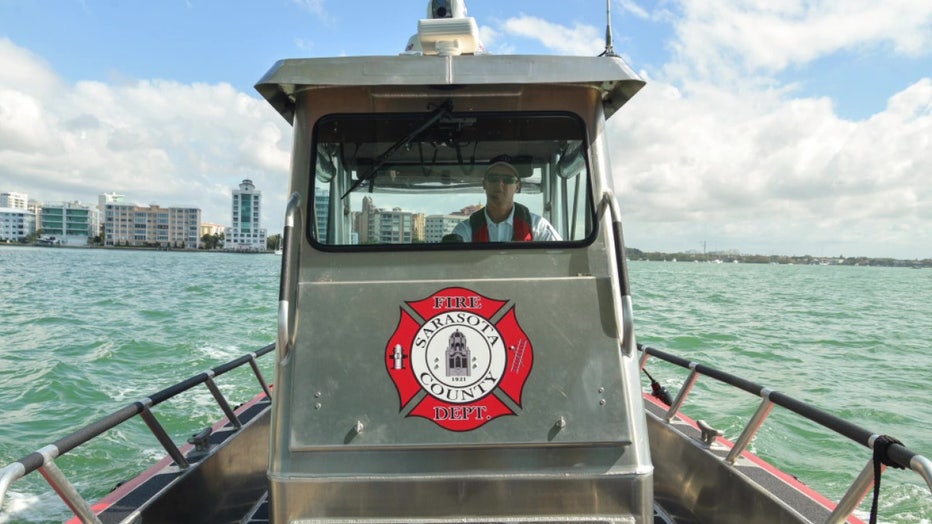 Right now, 16 firefighters are assigned to Station 3 with the Fire Rescue Boat, and its uses vary from fighting fires to helping with boat crashes. 
Additional personnel are being trained for the marine unit and will be ready for each call.
"We are continually raising the bar," said Assistant Chief Dorsey.