Second annual Skyway 10K sells out in two hours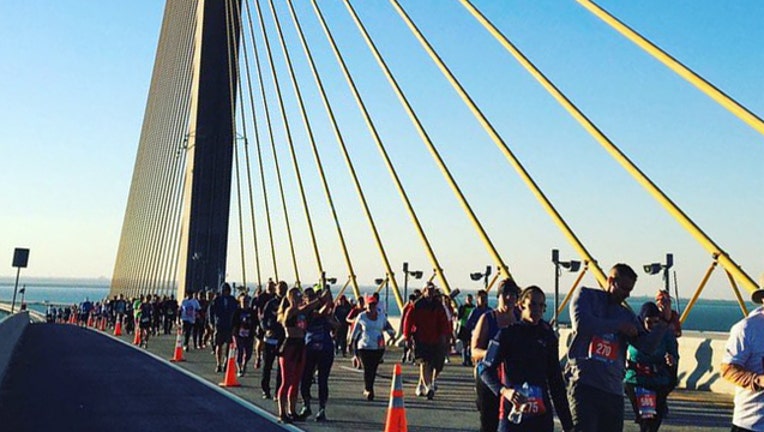 article
ST. PETERSBURG (FOX 13) - Two hours after registration opened for the second annual Skyway 10K, the roughly 8,000 available spots had sold out. 
Registration opened at 1 p.m. Thursday. By 3 p.m., the organization confirmed the only remaining registrations were $300 VIP runner openings.
The available spots had already been increased from the 7,000 sold last year.
In a statement released Thursday night, race organizers said about 30,000 people logged on at 1 p.m. to register, which overwhelmed the system and caused issues during the registration period.
Our team quickly determined the issue, however, we recognize this created a challenge for the several of the many supporters of this great event in support of the Armed Forces Families Foundation," the statement said, in part. "While the majority of the registrations did not have an issue, as a result of, and to support the race and its cause, Events.com will be making a donation to the Armed Forces Family Foundation to signal our support and our apologies for those that experienced issues."
Race organizers said anyone whose registration issue has not yet been resolved may email help@events.com.
Race organizers said 100 percent of the proceeds will be donated to the Armed Forces Families Foundation. The inaugural race in March raised $560,000.
The non-profit organization provides funds that help military service members and their families.
People from all over the world came to last year's race for a race and view of the Tampa Bay like few get to experience.
The race begins on Interstate 275 at the rest area just south of the Skyways Bridge and ends at the rest area located north of the bridge for a total of 6.2 miles. 
The next race will be held on March 3, 2019. Online registration details and information on sponsorship and volunteer opportunities can be found on the Skyway 10K website.