Seffner driver concerned over 'popping' headrest in 2019 Dodge Grand Caravan
SEFFNER, Fla. - A Seffner woman, who drives for a living, says one of her car's headrests suddenly deployed this week for no reason. 
On Wednesday, Suzanne Wolford said she walked out to her 2019 Dodge Grand Caravan and noticed part of the front passenger headset was extended. 
Wolford, who drives for Uber and also does medical transports, asked her husband, Shawn, to fix it. But he couldn't.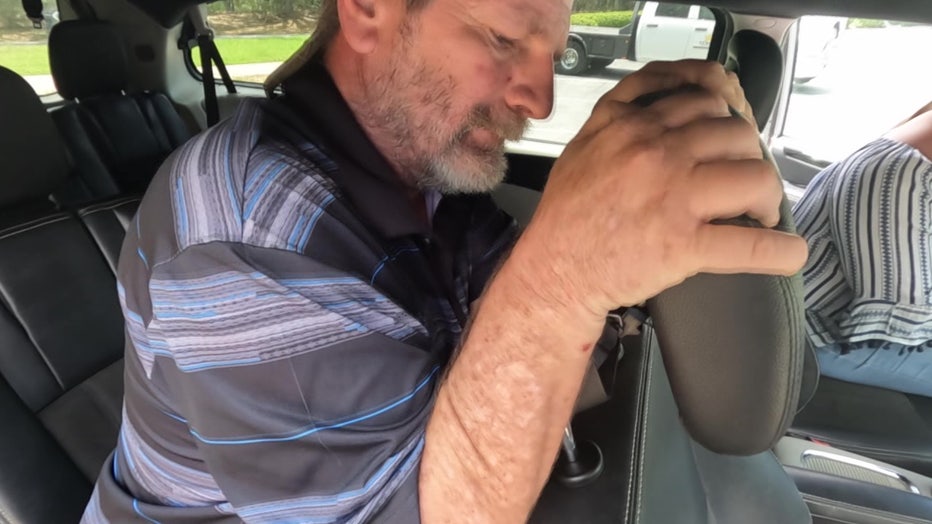 It would be nearly $1,000 to get the headrest fixed.
"What if this sort of happened to one of my patients that I'm transporting?," Suzanne Wolford said. "It's not fair to them."
The couple said they were quoted around $900 to get the headrest fixed. 
READ: 132K Jeep Cherokee SUVs recalled over fire risk – here's what to know
"I'm thinking to myself, okay, $900 is a lot of money just for a headrest," Shawn Wolford said. 
These active head restraints, or AHR technology, are meant to deploy during a crash to help protect the head from whiplash.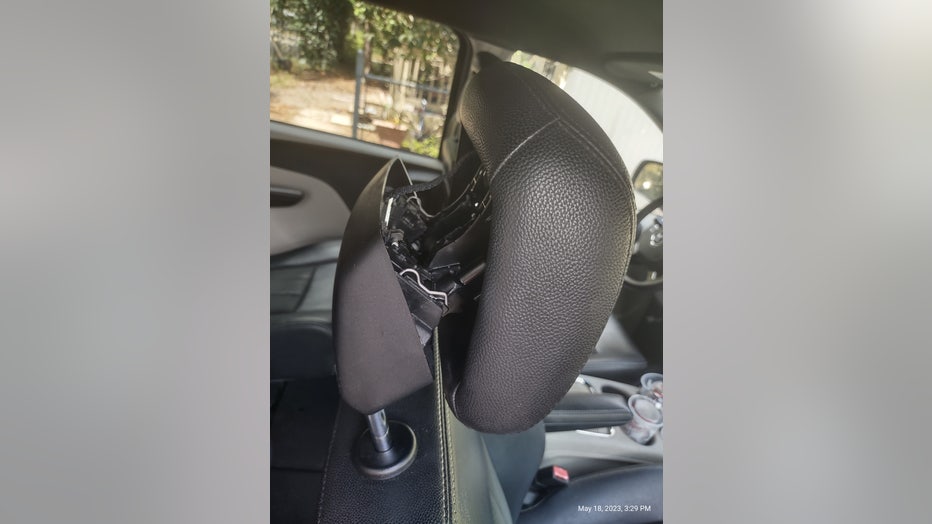 There have been similar reports of a defective headrest to Stellantis, according to the company.
Three years ago, a Florida lawsuit was filed where drivers claimed they deployed without warning.
Stellantis, the parent company of Chrysler/Jeep/Dodge/Ram told FOX 13 that the 2019 Dodge Grand Caravan has never been recalled because of its AHR technology, nor has there been such a recall involving any other vehicles equipped with that AHR.
A spokesperson for Stellantis did, however, say they are aware of reports similar to the Wolford's story. 
RELATED: Nearly a quarter of a million vehicles with dangerous recalls on Florida roads
"I worry every day now that I know that this has happened," Suzanne Wolford said. "When is it going to pop out on me?"
In a statement, Stellantis said:
"Customer safety is a primary consideration at Stellantis. Our vehicles meet or exceed all applicable federal safety requirements. Active head restraints enhance vehicle safety. Evaluations confirm that even in the rare event of inadvertent deployment, there is no unreasonable risk of injury. Absent such risk, there is no safety defect. Stellantis strongly objects to any alternate characterization."
We reached out to the National Highway Traffic Safety Administration and asked if they've received any complaints about headrests or AHR technology in these vehicles. We are waiting to hear back.